I am already using it, but I need some help
So, you've started your Duke of Ed, but you need some help – you've come to the right place.
Great work for starting your Duke of Ed, but we know that sometimes it's easy to get stuck on an Award Level leaving you unsure if you can finish it and move on to the next level. Don't worry, we're here to help you carry on kicking goals so you can achieve your Bronze, Silver and Gold!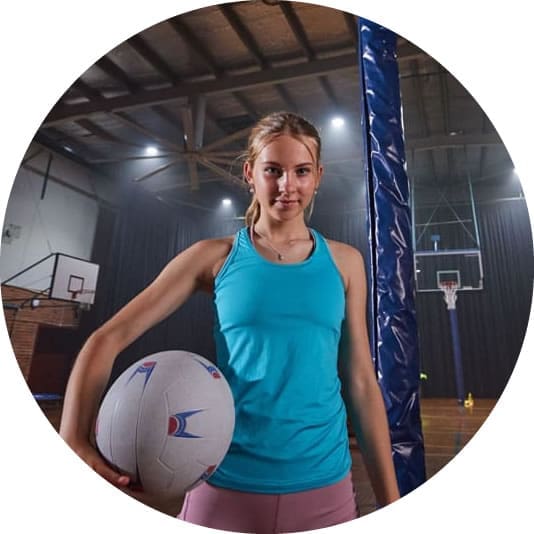 Do any of these sound like you?
I'm not sure why I should carry on with my Duke of Ed
I find logging activities on the Online Record Book a chore
It takes too much time and clashes with my other activities
I think it takes too long to get recognised for what I have achieved
5 reasons to keep going
We know it can be tough to keep on going with your Duke of Ed but here's some inspo to keep you focused on achieving your goals!  
The Duke of Ed enhances the time you spend on the activities you love doing! 

Having a Duke of Ed Bronze, Silver or Gold Award may help you in getting a job.

A Silver or Gold Duke of Ed Award may help you gain access to Uni.

You will learn loads of life skills that will help you throughout your entire life.

You will have FUN along your entire Duke of Ed journey!
3 tips for filling in your Online Record Book (ORB)
We know that 'logging' sounds pretty boring these days, but reflecting on what you've been doing has loads of positive benefits! Here's some tips to help you out: 
Use the ORB mobile app for convenience. Try to log after you do each activity, setting aside a few minutes will help you see how you're working towards achieving your goals.

Make it easy – keep a pen or paper close by or keep notes in your phone so you can jot down your thoughts as you go.

Write what feels right – let your reflection on your activity flow freely.
Why the time you put in will pay off
The time you invest in learning a new skill, volunteering, doing a recreational activity and going beyond your comfort zone makes you a stand out to employers and tertiary organisations.
You're getting world ready,  building your resume and getting formally recognised for it!
One of our Gold Award Holders, Lewis Batik has this to say to you, "I did the Award to bolster my resume. In some way I believe the Duke of Ed has snowballed me from success to success. I believe it led me from one Scholarship to another into a good undergraduate role, into a grad role and now as a professional engineer. It definitely has its pros and it's definitely worth doing." 
Duke of Ed Top Activities
Physical Recreation 
Netball

 

Football - Soccer

 

Basketball

 

Running

 

Tennis

 

Swimming

 

Walking

 

Keep Fit

 

Football - AFL

 

Weight Training

 
Skill
Musical Instrument

 

Life and Vocational Skills

 

Crafts

 

Hobbies

 

Arts and Design

 

Foreign Languages

 

Sports related

 

Communications

 

Music other

 

Games

 
Voluntary Service
Coaching / Instructing 

Teaching Assistance

 

Leader of a Youth Club / School / Sports Club / Organisation

 

Assistance at a Charity e.g. Hospice Trade Aid

 

Library Volunteering

 

Help and befriend elderly

 

Caring for public school or garden

 

Food bank / soup kitchen

 

Volunteering at Church / Sunday School / Ministry / Youth Group

 

Tutoring

 
Adventurous Journey
Bushwalking 

Canoeing

 

Cycling

Horse riding

Rafting
Sailing
Historical/cultural trips
Experiencing and understanding other languages/ cultures
Historic train or paddleboat journeys, e.g. if mobility is restricted 
Gold Residential Project
Residential language courses
Leadership training
Youth camps
Youth parliaments
Environment and conservation projects
Volunteer work with national parks
Restoration projects, e.g. buildings Voluntary Service to other people and communities
Assisting as a leader at a camp for young people
Working with a local or overseas aid charity
Working in a care home or hospital
Outdoor adventure courses
Sport skills development and representative sport tours
Crewing on a tall ship
Top activities to do from home
It's not always possible to do your activities externally so we've put together some ideas to inspire and help you.
You've finished your Award Level but you're not sure about doing the next Level

You've achieved your Bronze or Silver and you're feeling great – so you should! So, you can get as much out of the Award as possible, we want to see you continue to the next Level, here's what you can do to get started
Talk to your Award Leader about how you can start the next Level.
Look out for an email from us when you finish your current Award Level about how to start the Silver or Gold.
If you have any questions, please shout out and contact your State, Territory or National Office.
Don't forget what the Duke of Ed can help you to get!
Remember, the Duke of Ed can teach you some amazing life skills as well as help with your future studies and, eventually, land that dream job!
Find a Duke of Ed Partner
Find out more about the Duke of Ed partners including Duke 4Sport, Duke of Ed Employers and Activity Providers to continue your journey.
Next steps...
If you are still looking for answers or require support, please complete our enquiry form and a Duke of Ed team member will contact you soon.
"*" indicates required fields