"My name is Lucy, I'm sixteen years old and I'm completing my Silver Award in Victoria.
I'm learning acoustic guitar for my Skills section, surfing for my Physical Recreation section and I'm a part of the environmental committee at my school for my Voluntary Service.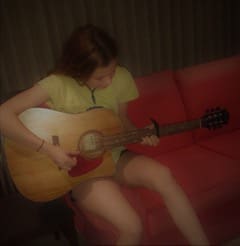 Luckily I had already completed by physical recreation section before we went into lockdown, so I didn't have to learn to surf at home :). Unfortunately, I had to start taking guitar lessons over Microsoft teams. For my Voluntary Service, I have been working on limiting my environmental impact from home and exploring my local environment.
We had to cancel the camp we had planned with my school due to coronavirus restrictions. This meant that even if I have finished every other section of my Award during the lockdown, I still have to sit it out and wait until restrictions ease so I can go on my Adventurous Journeys.
During the lockdowns, I couldn't go to meetings with my school environmental committee, so I've been finding new and creative ways to lessen my environmental impact from home. I've been planting my own vegetables, eating vegetarian food and even after finishing the service section of my Award I'm still trying to limit my environmental impact as much as possible. My goal was also it learn more about and explore my local environment, so I've been doing some short hikes around my local area.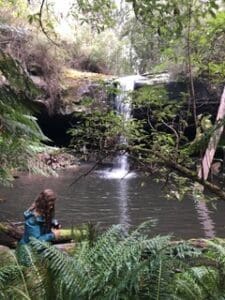 The Award has been one of the best things I've done during high school! I've had amazing experiences on all my camps and met so many people. The Award has immersed me in my local and school community through community service activities such as the schools environmental committee and doing patrols at my local surf life-saving club. I've absolutely loved being a part of the Duke of Ed community and can't wait to experience what my Gold award has to offer!"
-Story by Silver Award Participant Lucy