Like many people doing the Award today, a lot of Zoe's activities have been cancelled due to COVID-  19. As an Award Participant and Girl Guide undertaking the Queens Guide Award she did not let this stop her and creatively found ways to continue doing her Award at home.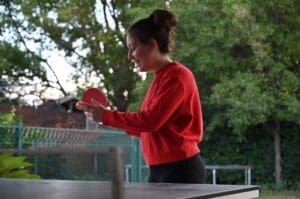 Name: Zoe
Age: 16
Where are you up to in your Award?
Halfway through Bronze
Why did you decide to do the Award?
As a guide at Shepparton Senior Guides undertaking my Queens Guide, my leader informed me the Queens Guide Award can go hand in hand with The Duke of Ed. After some further research, I learnt the volunteering I was already doing was something I could use for my Award, and that I could extend myself in the physical and skills section by further challenging myself in activities I already participate in. As a guide, I enjoy learning in an outdoor environment and I was excited to see that an adventurous journey was required. I saw the Award as a challenge and a way to further my knowledge and skills in a variety of areas.
What activities are you doing for your Award?
For my Voluntary Service, I began by volunteering with my local parkrun, a not-for-profit organisation which holds 5km runs every week which is run by volunteers. As a result of COVID-19, Parkrun was cancelled before I had my finished my hours. I finished my final hours by archiving photographs for my school.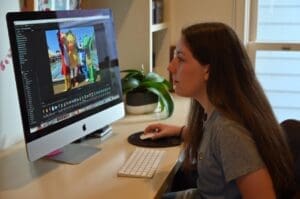 For my Physical Recreation section, I am doing table tennis.
For my Skills section, I am doing singing by participating in a lesson once a week and then dedicating time at home to practice.
For the Adventurous Journey, I am going on an exploration with the Ranger Guides from the two Shepparton guide units. We will explore guiding traditions as well complete multiple hikes.
What sort of challenges are you facing in your day-to-day life, as a result of COVID-19? How has this impacted you?
Because of COVID-19, many of my regular activities have been cancelled. As a result, I haven't been able to socialise with many people who I normally see at these activities. Also, I am far less active without netball and netball training.
Is the Award helping you deal with any of these challenges? If so how?
The Award encourages me to still be active, even if it isn't an activity I wouldn't normally do. Table tennis has been great because it encourages me to get some fresh air outside and move around a bit, especially after sitting in online classes all day.
Have you had to adapt your Award activities as a result of COVID - 19? if so, how?
I wasn't able to complete my service hours at Parkrun because it was cancelled as a result of COVID-19. Since Parkrun was cancelled and I wasn't able to provide any them any form of service, I was challenged to think of a new service activity. I swapped to archiving photographs for my school. I was able to do this at home since I could complete the archiving from my computer.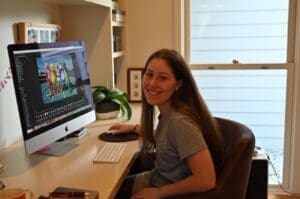 For my physical section, I had originally planned to use my participation in netball. But after the season was postponed, there would not be enough games in the remainder of the season for the requirements of the Award. Since we have a table tennis table at home, I thought it would be a good chance to improve my skills. Although I was devastated about netball being postponed, I've really enjoyed table tennis.
For my skills section, I am now completing my voice lessons over zoom, allowing me to still make progress and gain feedback from my teacher.
As for my adventurous journey, I have taken this as the chance to begin planning.
What would you say to someone who thinks doing the Award is too hard right now and wants to wait until its easier after the virus?
Although life is different at the moment, it's important to continue to engage in activities for your overall health and well-being, and the Award is a great way to do this. It might be challenging to find new activities and adapt them to the current circumstances, but once you do you'll have something to look forward to each week. The Award helps you to gain new skills, and flexibility and persistence are definitely valuable skills you can aim to build while completing the award.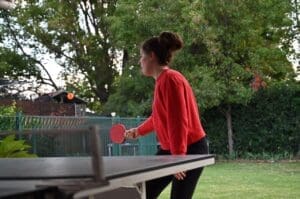 Is there anything else you would like to share about your time doing the Award?
My Award experience so far has been so rewarding and my Award Leader Rachel has been a big help. The Awards Leaders are the ones who are having to help us through the many activity changes and adaptations and definitely deserve praise for their work!