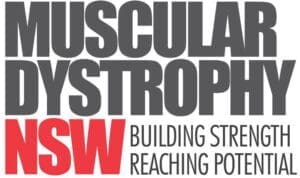 These four young men all have Duchenne and have all recently achieved their Bronze Duke of Ed Award. They wanted to inspire other young people with DMD to… be all you can be!

Scott Green,
15yrs, Sydney
The Duke of Edinburgh's Award has given me something to strive to accomplish and makes me step out of my comfort zone and be more responsible, independent and organised. It has changed my life as it has given me something other than myself to think about and made me contemplate future possibilities in terms of work and hobbies. I have also met lots of new people and learnt lots of new skills. It has made me a better person as it has taught me if I set my mind to something and persevere I can achieve it. It's also taught me the importance of sticking to commitments, knowing that there's a fantastic sense of achievement and reward at the end.
I feel proud of myself for achieving my Bronze in such a short space of time. I now have a more positive attitude in regards to my capabilities and I feel more motivated to get out and do things (like shopping for cooking, planning menus, planning activities for my journey). People seem to have a greater understanding of me once they can see how well I can do something. I think some have even realised that just because my mobility is limited, it doesn't mean my mind is. I think that the expectation bar has risen considerably and I am looking forward to starting my Silver to see just what I can achieve next.
Philip Hojgaard-Olsen,
17yrs, Sydney
The Duke of Ed has improved and changed my life in quite a lot of ways. It has taught me many valuable life skills and has helped provide me with more independence. I learned how to sail a yacht solo using only a joystick and was even awarded with 'Sailor of the Year'. I learned how to use a camera and at the same time had the joy of doing a good deed by helping out others in a project. Going on an adventurous journey taught me the value of being able to plan a trip away from the family - now that's independence!
From doing The Duke of Ed I have realised my inner potential to do anything is limitless. I have also learnt that there are a whole heap more skills and abilities I am capable of than meets the eye. People's expectations of me have shot through the roof and they now treat me with a lot more respect as they realise that I am capable of a lot more than they originally thought. As a result I am now involved in so many activities and am willing to take on any challenge that comes my way.

Michael Melhuish,
25 years, Central West region
The Duke of Ed has been a fantastic experience for me. During the journey I learnt that even though I am totally dependent on carers, I can still be independent in other ways. It has increased my confidence to try new experiences and has given me the opportunity to be more outgoing and not so shy when dealing with other people. It has made me a better person because my confidence has grown. I'm also more independent and people are more willing to approach me because of this.
Tyran Harris,
15yrs, Central Coast region
Last year I completed my Bronze Award and I loved every bit of it!  The most important thing I have learnt through The Duke of Ed is that not everything will go to a plan & that things can change so quickly. I have learnt to speak up if something is not right and to stick to things that may be difficult.
I have given it 110% the whole time and have achieved some pretty cool things.  I don't like it when people look at me as though I'm not the same as everyone else – I'm just in a wheelchair! I am very proud of the things I have done so far & will do in the future and I feel I am much more at peace in my own skin.