The Duke of Ed is a lot of different things to a lot of people. For some, they started to Award to try new things, for others, they did it to get recognised for the things they were already doing: Lauren, as you will soon find out, did the Award to further her passion in song writing.
She knew what she loved doing and so she used the Award to do it.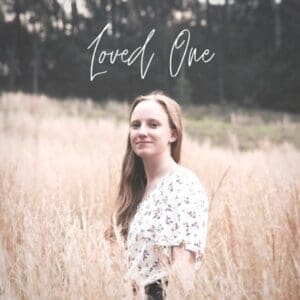 MY SONG-WRITING JOURNEY THROUGH THE DUKE OF ED
The Duke of Edinburgh's International Award was an extraordinary opportunity for me to further develop my passion for singing and song writing over several years of dedicated commitment to mentoring sessions, rehearsals and performances. The Duke of Ed encouraged me to continue the development of my music over a 3-year period during which I grew both as an artist and a human being. My musical journey was incorporated into the skills section of the award. I was fortunate to have an amazing award supervisor, the wonderful and talented country music singer, Gina Jeffreys. Through her workshops and mentoring I developed both my song writing craft and confidence, literally finding my voice.
BRONZE LEVEL
In the first year of the Bronze Level of my award in 2016 I spent 2 hours a week writing songs and practicing my singing skills at the Gina Jeffreys Workshops. An amazing highlight of the program was having the opportunity to sing in front of an audience of 25,000 people at an outdoor carols event. Like most aspects of the Award, the process encouraged me to step out of my comfort zone and give it a go, whilst it certainly was nerve-wracking it allowed me to develop my performance skills and meet other artists in the local industry. During this period, I also began to write my own songs with the assistance of Gina Jeffreys as my mentor and co-writer, telling stories through my music.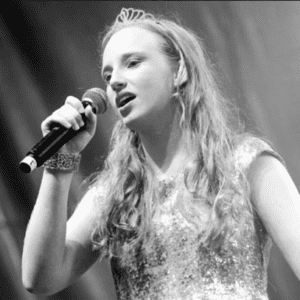 SILVER LEVEL
During the second level of the Award in 2017 I continued to write and perform music for over 2 hours every week. I began to finalise my original songs and begin recording in a professional studio. I was assisted in this project by, the legendary Australian producer, Rod McCormack. During this period, I was able to learn how to develop music through recording my voice and other instruments in the studio.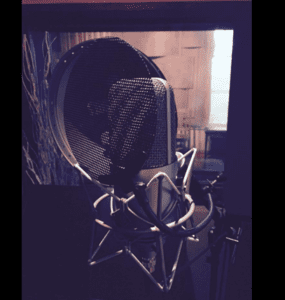 GOLD LEVEL
By my Gold Level (2018/2019) I set the ambitious goal of releasing my own EP. It all seems still a dream, but I recently released my EP titled 'Loved One' which went live on all streaming services. It includes three original songs which are inspired by my life during high school and I am super excited to share it with the world. See links below.
So, a huge thank you to The Duke of Ed, my school and my Award supervisor for their encouragement and assistance. I am so thankful for the opportunities that the Award has given me to pursue my passions and release my own music. It is my aim that I would be an artist whose music can have a positive impact on the world. I hope that this story encourages future award participants to include their passion into their Award in order to see their dreams become reality.
Spotify
https://open.spotify.com/artist/5l1Gi5NX3vXuLqDJOwlkit
Apple Music
https://music.apple.com/au/artist/lauren-hunter/1489805872
Amazon Music
https://music.amazon.com/albums/B08289D7CH?ref=dm_sh_4cdc-0f2c-dmcp-fded-ad542&musicTerritory=US&marketplaceId=ATVPDKIKX0DER
YouTube
Google Play
https://play.google.com/store/music/album/Lauren_Hunter_Loved_One?id=B4mkwmkenisis2qqjp3tooncuqu