Bridging The Gap in Today's Job Market
Taken from a case study published by myfuture . Read the article on myfuture website here. 
Having a university qualification is more important than ever yet Australia's most educated generation are leaving university and now facing the worst job prospects in decades. The reality of today's competitive labour market is that completing a tertiary qualification won't always guarantee a job or even an interview in your specialised field or occupation. Over 30% of recent graduates find themselves still looking for a fulltime work four months after completing their degree.
(Source Graduate Careers Australia 2015)
Whilst an academic track record may demonstrate competence and dedication to achieving a goal the game has changed and it is not the only things today's employers are looking for.
Showcase your unique skills and qualities
The challenge is now the way in which you showcase yourself; as an individual with relevant qualities, qualifications and experiences.
Today's employers from large corporates to entrepreneurial start-ups are looking for well-rounded candidates who also possess skills learnt outside of the classroom. Skills that show you are potentially a proactive, confident and engaged employee who can work in a team and learn and adapt to real life situations.
Finding marketable qualities to put on your resume may not be that challenging especially if you have been involved in regular activities, volunteering, and other significant projects during your studies.
From amateur sports teams, short film productions to group hiking expeditions and community work, all these can demonstrate your willingness to challenge yourself, persevere, communicate and lead. Attributes which are attractive to employers.
Stand out from the crowd
Skills learnt outside of the classroom translate into key qualities worthy of mention on your CV but ensure you can back them up with real life examples.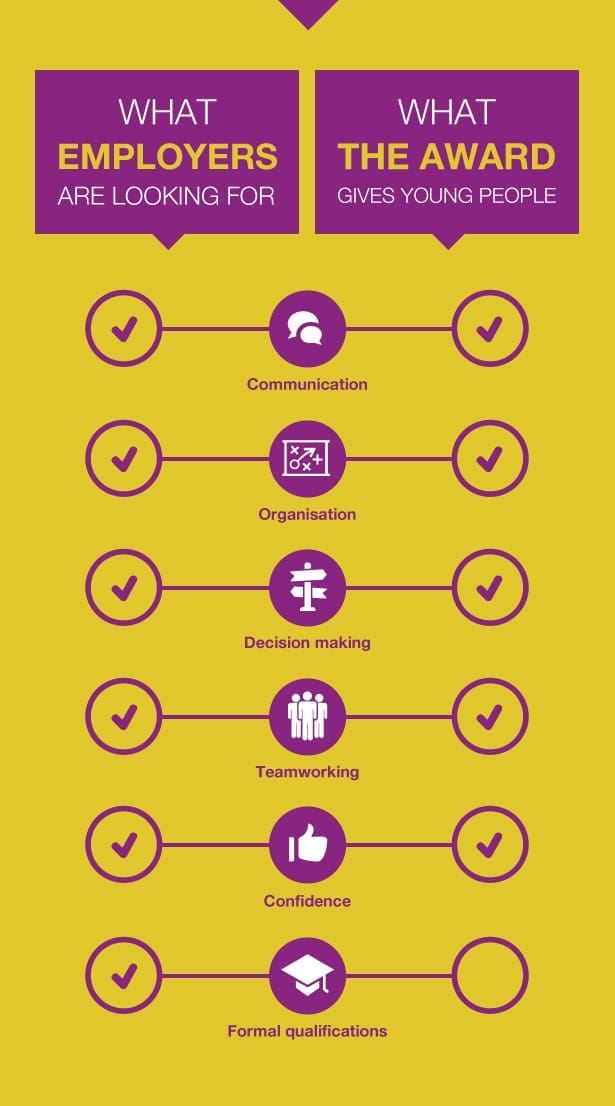 Skills and qualities learnt outside the classroom may include
team work
problem solving
communication skills
goal setting
resilience
responsibility
community service and engagement
positive contributions to community
perseverance
confidence
decision making
organization and planning
Doing activities outside the classroom through internationally recognised programs like the Duke of Edinburgh's International Award are also important to mention as they are highly regarded by employers globally.So consider all your life outside the classroom as ultimately these activities may be the deal breaker in landing your dream job.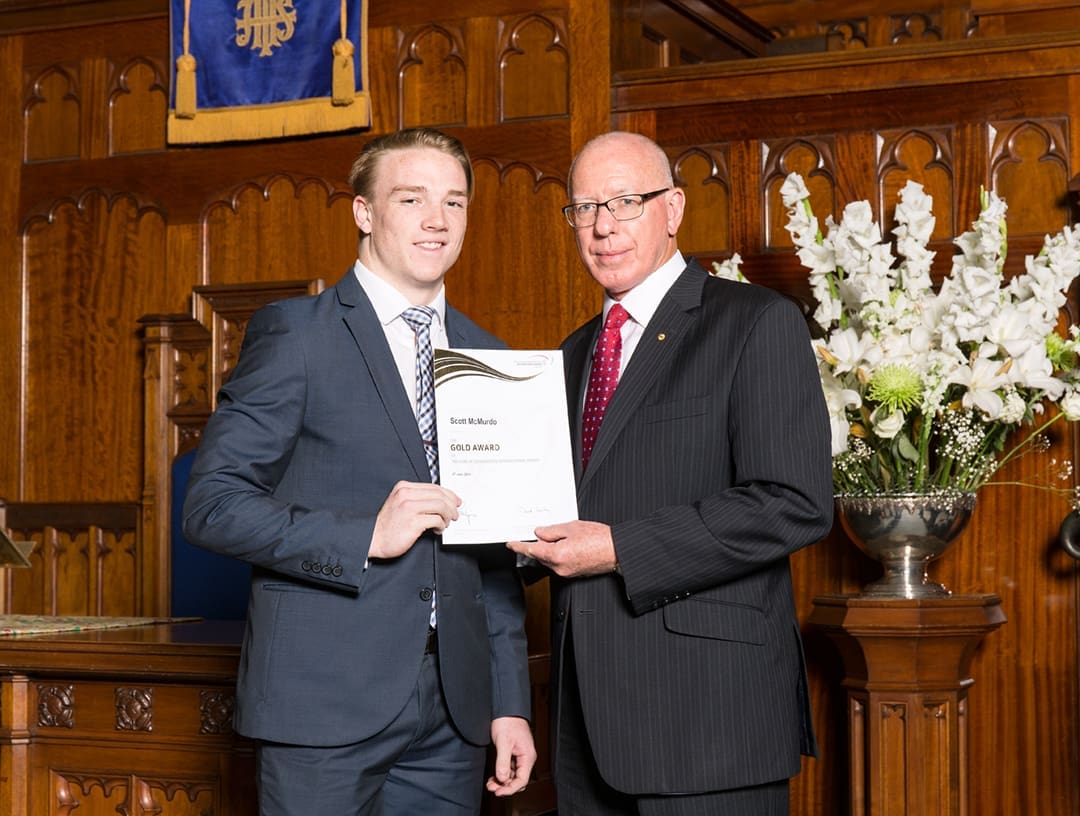 Learn how doing the Award made the difference in getting that dream job for Scott 
Recent accounting graduate Scott McCurdo landed his dream job through showcasing his volunteering and community service experiences as part of the Duke of Edinburgh's International Award.
According to the recruiter Scott was selected as he was "the only candidate that had an impeccable record of community service"
Read Scott's story here
So demonstrate that you are a well-rounded individual
That community engagement, volunteering or honing new skills is a challenge that you welcome. Making you not only a unique individual, but a motivated worker who is capable of developing oneself and performing in any environment.
Add the Award to your CV and LinkedIn profile
Adding your Award to your CV and LinkedIn profile will enable you to stand out from the crowd. Including the skills you have developed outside of the classroom will demonstrate to employers that you have the qualities they require.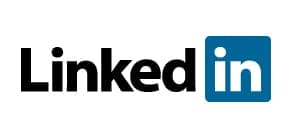 Share your Award experiences with employers in interviews
Use your Award experiences to demonstrate to employers how you learnt key skills. For example, you most likely developed teamworking, communication and leadership skills on your Adventurous Journey. You probably improved your patience during your Skill section; taking time to learn something new requires dedication, and you may have even surprised yourself with your ability to problem solve whilst carrying out your Service. It's skills and experiences like these that employers are keen to hear about, so remember to tell them when they ask for examples of how you demonstrate each of these skills and attributes.