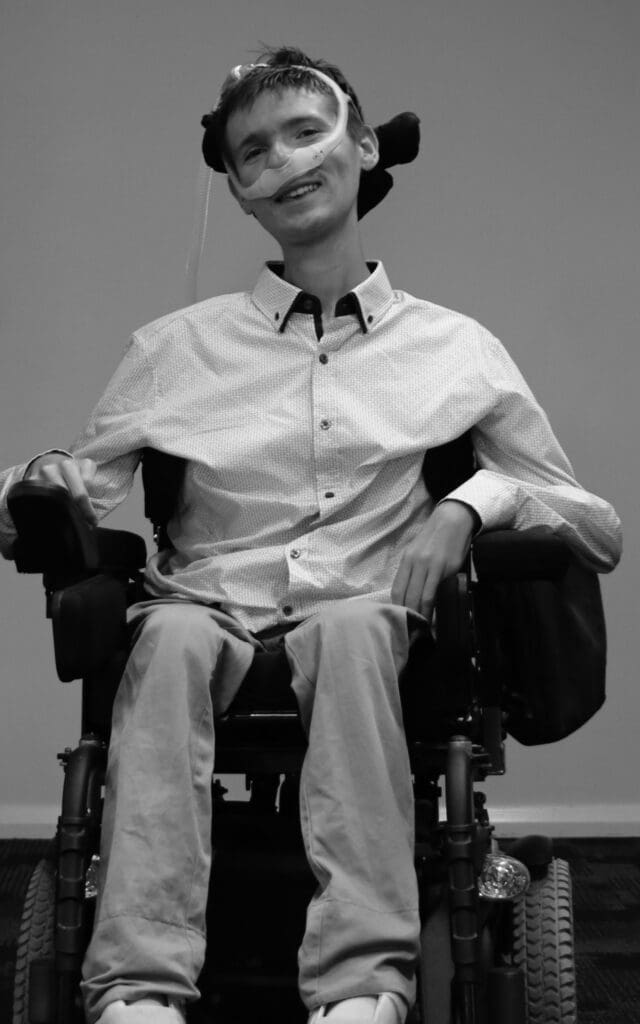 At age 21, Noah Ryan has just completed his Bronze Duke of Edinburgh's International Award through the support of Muscular Dystrophy WA (MDWA) - a small organisation trying to making a big impact. MDWA works with hundreds of families and young people like Noah, helping them get the best support and services they need and connecting them to others with similar conditions, enabling them to lead full lives.
Noah has Duchenne muscular dystrophy and has been involved with MDWA for 6 years. Two years ago, MDWA encouraged him to participate in The Duke of Edinburgh's International Award and assisted him through completing his four Award sections to achieve his Bronze Award. In undertaking his Bronze Award, Noah discovered his passion for photography when he was introduced to new and exciting opportunities, through the Award, to express and show his skill to the world.
Noah and his Bronze Award
For his Service Section, Noah visited a local retirement village.
"When I was at the retirement village I spent time with the residents listening to them tell me stories and conversing with them. I hope I was able to help the residents feel appreciated." Says Noah.
For his Physical Recreation, Noah started bush walking, which allowed him to explore areas he hadn't been before.
For his third Award Component, Noah decided to try out his Photography Skills, which lead him to travel around Perth to capture beautiful landscape images, as well as allowing him to work on improving his photograph editing skills.
"My spark for photography ignited when I was encouraged to give it a go by two of my support workers. Since then I have discovered a new interest in my life and found a great joy for the art."
Noah's Adventurous Journey took him to Margaret River and it's surrounds for a weekend. He explored South West beaches, the Boranup Forest, Cape Leeuwin Lighthouse and Mammoth Cave. The journey helped Noah find a new sense of independence.
"The main point of the weekend away was to get me out of my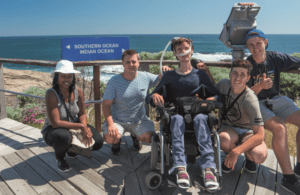 comfort zone, not having to rely on the support of my family, but instead enjoy time with friends and support workers."
While on his journey, Noah captured many stunning images.
"I was grateful for the opportunity to make trips to Margaret River and Esperance, including a stop over at Wave Rock. These were the perfect places for me to capture photographs and videos of pristine natural landscapes along our Western Australian coastline."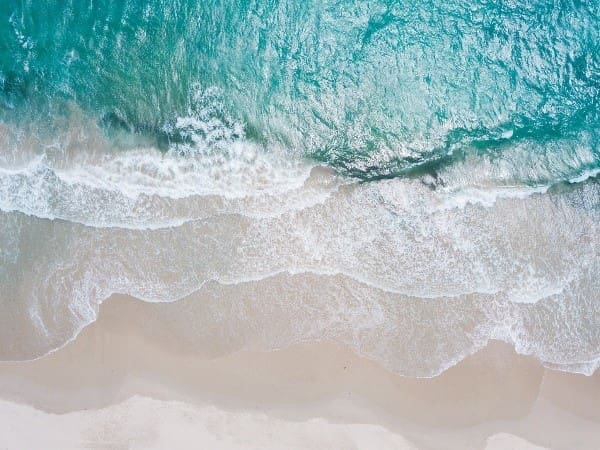 Noah's Photography Exhibition

Noah's Adventurous Journey experience inspired him to create his 'Prints of Peace' Exhibition, a collection of his landscape photography work, showcasing the skills he has developed, knowledge gained and experiences he had with his Bronze Award.The exhibition took place on the 8th April this year, and ran for two weeks. During the launch of his exhibition, Noah was presented his Bronze Award in front of 80 guests, including his Award Leaders from MDWA.
Noah is truly grateful for his Award experiences so far and is eager to continue pursuing his love for Photography.
"This exhibition has opened doors with new connections and helped me realise I can do more with photography… Doing the Award really helped me get out of my comfort zone and gave me a sense of direction at a time in my life when I needed it!"
To take a look at Noah's Photographs, head to his Facebook page.