Miguel Vera-Cruz,  Ben Galea, Madelin Strupitis-Haddrick, Sophie Walters and Ruth Parsons represented Australian youth at the APEC 2015 Voices of the Future Forum in Manila  - November 12-19. Find out more about our youth representatives and what they loved about attending the Forum.
Miguel Vera-Cruz
Miguel studied a Bachelor of International Studies (International Business) and a Bachelor of Laws. He represented Australia in the Asia-Europe Foundation's (ASEF) Students Forum in Hangzhou. He has visited 13 countries to date and won the Hong Kong Government Scholarship to write blog posts on Hong Kong twice weekly during his exchange. His interests also span to sporting, as he has taught baseball skills to students at 6 primary schools in Southern Sydney as part of the NSW Government Active After-School Communities (AASC) Program. One of his most notable achievements is his role as Student Caller for the UNSW Vice-Chancellor's Scholarship Appeal Feb-Jul 2012 in which he helped raise $500,000 for Scholarship funds for university students from disadvantaged backgrounds.
"The Voices of the Future program brings together young people with potential for leadership and making a difference in society, and exposes them to the real-life deal-making process of world leaders, inspiring them to do the same with their own ideas. This is exactly what I hope to do: to learn about how global leaders' policy can support the innovations that drive inclusive and sustainable growth so that I can contribute my background to the execution of collaborative solutions with fellow youth from around the world. Specifically, I wish to use world leaders' resolutions at the APEC 2015 Summit as inspiration for ideating social enterprise and business ideas, together with fellow Voices of the Future participants, which achieve the APEC Summit's developmental goals."
It is his robust background in intercultural negotiation that will be a crucial asset to the realisation of this vision. Throughout his years he has portrayed true leadership skills and has led UNSW Music Society Jazz Ensemble since 2013. As a 2015 APEC VOF team leader he will contribute intercultural negotiation and leadership experience to create the foundation for collaboratively realising development goals.
"As an Australian leader, APEC Voices Forum was a time for me to progress the idea that Australia is a nation that gives everyone, no matter where they come from, a fair go; and to symbolise the diversity, the multiculturalism, the harmony that Australia continues to strive for."

"While at the APEC Voices Forums, there was one business leader I particularly wanted to meet – Jaime Agosto Zobel de Ayala, a real estate magnate and patron of the Ayala museum. I dreamed of one day being like Ayala, leading economic growth and giving back to Filipinos. And through the APEC Voices Forum, I had the opportunity not only to walk up to him, meet him, shake his hand, and say thank you, but to share this history to my fellow Australians, and new friends from around the world." -Miguel Vera-Cruz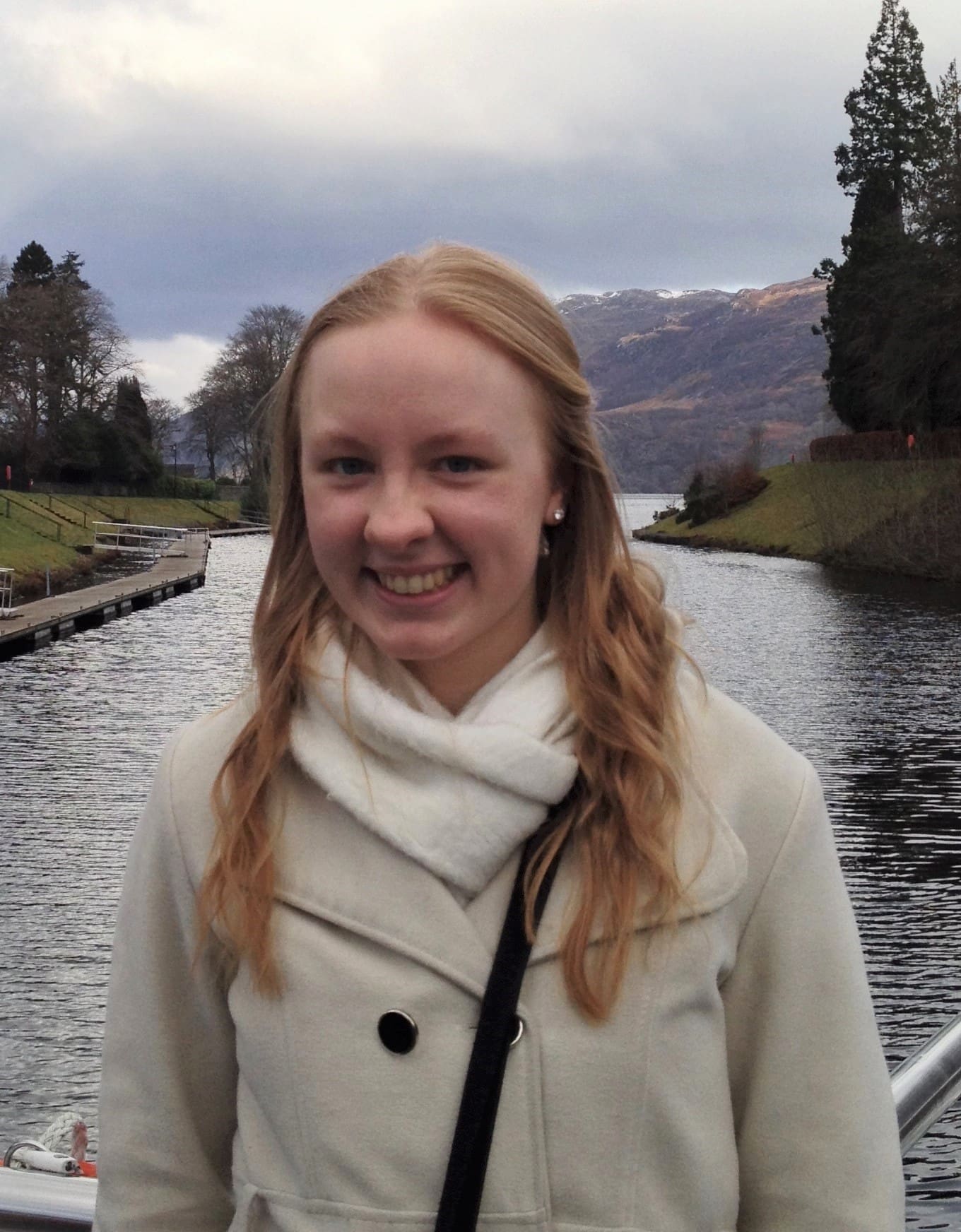 Madelin Strupitis-Haddrick
Madelin is a Gold Duke of Ed Awardee, and studying a Bachelor of International and Global Studies. She has 6 years of involvement in public speaking, debating and the 'Justice & Democracy' society at Brigidine College St Ives, and was the Brigidine Debating Captain in 2013. She was a key organiser of the World Vision 40-hour famine at Brigidine College St Ives 2012, and was consequently shortlisted for the position of World Vision Youth Ambassador 2013.
She speaks fluent French and is intermediate in German. She reflects a life of service to the community as her community involvement shows. She has been a member of the OLPS Church Music Ministry for the past 8 years, also volunteering for Lifeline (2013) and the St Vincent de Paul Society (2010-2011).
"Interacting with young people from across the 21 APEC member economies will be valuable in developing these understandings and achieving new skills in cooperation. In collaborating with youth from diverse member states in APEC-related discussions, I hope to achieve greater inter-cultural understanding, a range of perspectives and a sense of camaraderie based on recognition of common goals. Through this, I can work to promote better understanding between the youth generation in the Asia Pacific Region through fostering an appreciation for and insights built upon our commonalities, differences and shared global context."
Through participating in the APEC Voices of the Future summit, Madelin aims to draw on her experiences and extensive knowledge of international relations and cross-cultural experience. Having participated in and assisted with student exchange for the past 4 years, and worked in fostering integration, understanding and good relationships amongst a largely international student base in a boarding school, she has had unique experience learning and adapting to foreign cultures as well as promoting this amongst wider groups of young people. Overall Madelin hopes to combine this with her understanding of international trade and its ramifications to determine strategies for inclusive growth and to promote mutual understanding between the young people in the Asia Pacific Region.
"We were fortunate to receive first-hand insight into social entrepreneurship through a visit to Gawad Kalinga Enchanted Farm. We were inspired by this social movement's collaborative, sustainable and innovative focus in bringing 'the best from the West and the genius from the East to bring out the genius of the least'. With foreign and local entrepreneurs working together in partnership with students from the GK farm university, the prominent feature of Gawad Kalinga was its key value of empowerment through dignity. Within this framework, their agricultural and marketing efforts revealed the adaptability, innovation and sustainability that is key to creating resilient communities, encouraging us to consider how we can support such endeavours." –Madelin Strupitis-Haddrick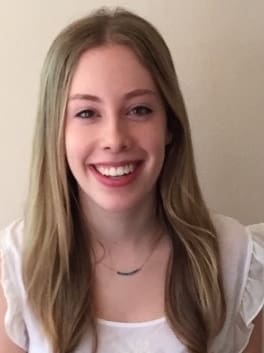 Sophie Walters
Sophie is a Gold Duke of Ed Awardee, and was school leader for Duke of Edinburgh's International Award participants and School Captain. Sophie hoped to disseminate information about APEC activities and priorities to young people in the member nations, by establishing a blog and/or online journal that provides a forum for the views of youth and publication of articles that are directly relevant for young people, which may then be relayed to key decision-makers.
"Promoting better understanding between young people in the Asia Pacific Region would include establishing working relationships with other young participants in Manila, reaching out to past young participants, establishing forums for the exchange of key ideas, conducting relevant projects in member nations, and seeking to build alliances with leaders."
Through participating in the APEC Voices of the Future summit, Sophie aims to explore how APEC can continue to have a meaningful impact on the growth and development of member economies, identify health and other key issues that affect young people, promote governments' involvement is such matters, and establish friendships and connections with young people who share the same passion to contribute positively to the sustainability of each of the 21 countries.
Sophie has also been a Youth Consultant at KYDS (Ku-ring-gai Youth Development Service), 2011-2014, helping to devise policies, procedures and programs for marginalized youth, and has authored several publications, including in peer reviewed journals. In addition, Sophie was invited to speak at the 2014 International Women's Day at an event hosted by the Pan Pacific and South East Asia Women's Association of Australia (PPSEAWA) and has presented on "The Rights of the Child" at the Annual Janusz Korczak Commemoration at the Sydney Jewish Museum. Through her involvement in various community activities, Sophie has been recognised with an Australian Defence Force Long Tan Leadership and Teamwork Award and several other awards, and has received commendations in the 2013 Marie Bashir Peace Award and Order of Australia Association 2014 John Lincoln Youth Community Service Award.
"The youth forum centred on the question, "How can youth play a role in building sustainable and resilient communities in the Asia Pacific region?" One delegate from each economy spoke for a time on the topic. Miguel Vera was our Australian representative and he explained how programs such as Duke of Edinburgh not only bring youth ambassadors like us to APEC but also, more broadly, provide so many young people with an opportunity for growth and development outside the classroom."

"The people I met at the Voices of the Future Conference in the Philippines have opened my mind to new cultures, new viewpoints and fresh ideas." -Sophie Walter
Ruth Parsons
Ruth is a Gold Duke of Ed Awardee, and is in her second year of study completing a multidisciplinary degree of Bachelor of Laws (Hons) and a Bachelor of Policy Studies. Ruth has a keen interest in economics as a science, particularly in combination with other disciplines that influence economic decision-making and policy outcomes. She has worked full time for 6 months at the Aboriginal and Torres Strait Islander Healing Foundation, an organisation aiming to promote healing and growth in Australian Indigenous communities.
Ruth strongly believes in the ability of policy and diplomacy to create meaningful change and hopes that participating in the Voices of the Future conference will enable her to make a difference.
"I hope that this conference will provide me with a deeper understanding of regional issues, and assist me to better understand Australia's present and future role in the Asia Pacific region, and the perspective of our neighbours. I hope to gain a better understanding of international trade matters and how domestic and international policy can affect diplomatic relations."
She has been a participant in United Nations Youth Conferences, and is a recipient of the Australian National University Centenary Scholarship. In the future, Ruth aspires to be a policymaker, believing that prudent policymaking can aid inclusive growth.
"The APEC Voices Forum is an opportunity for young people to learn and offer a new perspective. We spent time attending the APEC CEO Summit and the APEC SME (Small and Medium Enterprise) Summit. A notable event was a panel discussion, facilitated by the US President Barack Obama. The panel discussed the progressive efforts of 'SALt- Sustainable Alternative Lighting', a lamp powered by saltwater which can provide a valuable improvement to the kerosene lamp which is currently expensive, a fire hazard and bad for the environment. The saltwater lamp was also deemed important as around 20% of Filipinos live on islands that are not connected to the power grid. Barack Obama emphasised the importance of government and businesses in helping young entrepreneurs who are developing such powerful solutions to social and environmental problems." -Ruth Parsons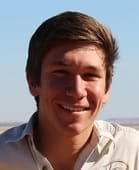 Ben Galea
Ben is a Bronze Duke of Ed Awardee, and is currently completing a Bachelor of Arts (major in Developmental Studies), and a Bachelor of Science (major in Natural Resource Management, and minor in Earth and Marine Science). Ben has a passion for sustainable development and the management of ecological resources. Through his studies, Ben is exploring issues of inequalities in living standards, and seeking to apply science and education to reduce these inequalities and contribute especially to agricultural development.
He believes the APEC Voices of the Future summit is a great platform to cultivate ideas and create strong networks between young leaders in the Asia Pacific, what he calls an area of great potential. "I would hope to learn a lot about the lives of the other participants, the limitations and potential of sustainable development in their regions, and the dreams and plans they have for positively changing the future… I would use the insights gained at APEC for my future studies to enhance my understanding of inclusive economic growth and the actual implementation of sustainable development."
For the past year Ben has been a Queensland Youth Strategy Ambassador, highlighted by the Qld Government for his ongoing volunteering and participation in many different parts of society. In addition, Ben has been actively involved in rural and indigenous communities, being chosen by his residential college at the ANU to go on the annual trip to Doomadgee, an indigenous community in the Gulf of Carpentaria. He was also recently a member of the selection committee for the Foundation for Rural and Regional Renewal (FRRR) Heywire Innovation Grants for 2015. As a regular volunteer for Canberra 'Friends of Grasslands', cutting down woody weeds in Stirling Park to restore the native ecosystem, Ben has been able to build on his academic studies and get involved in his new home of Canberra.