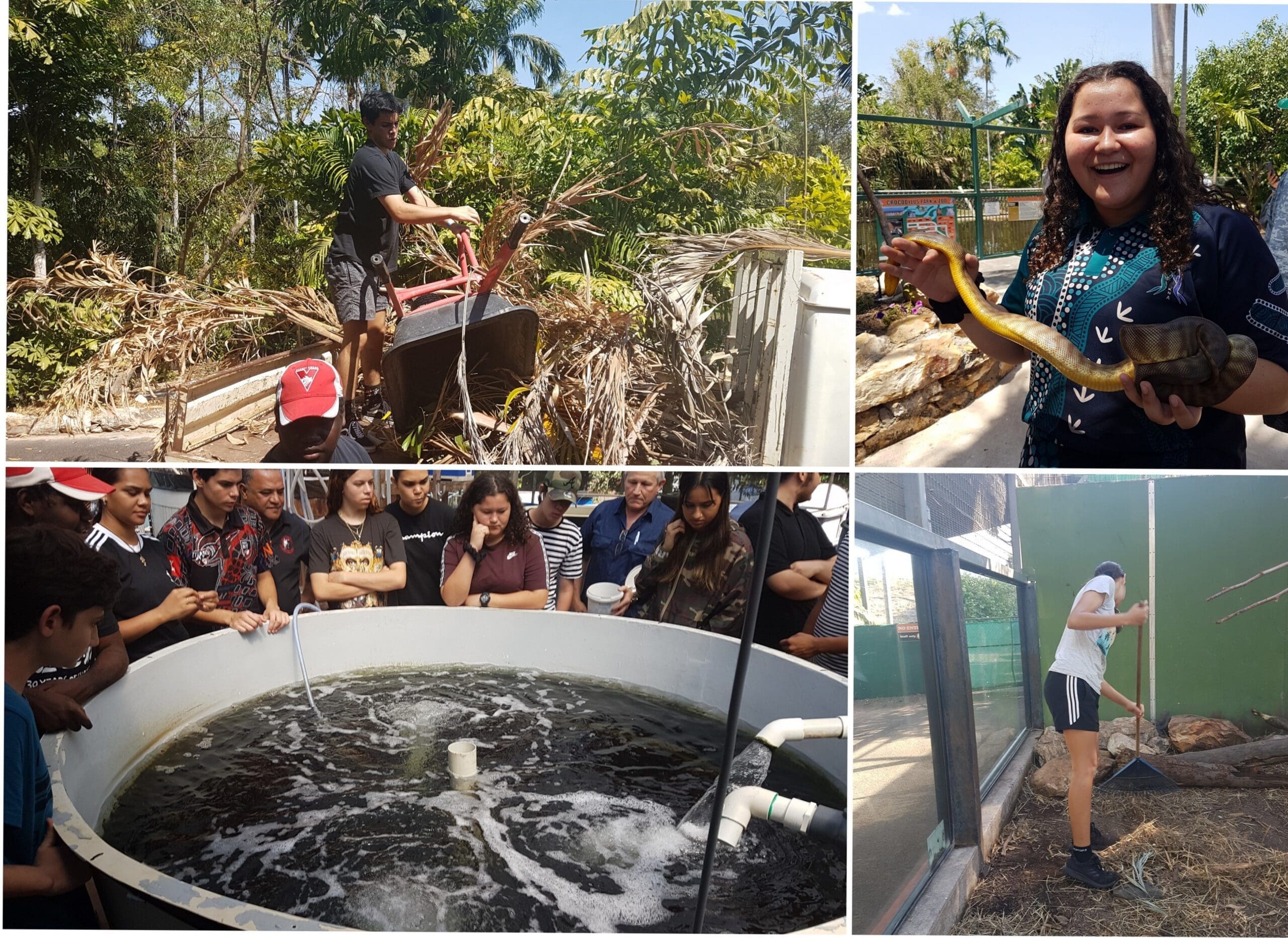 "My thoughts of the Duke of Ed Adventurous Journey are that it was the best experience I've ever gotten in my life so far.
-
It has opened my eyes into being a ranger or a zookeeper.
-
The work experience at Crocodylus Park was amazing. Even the small boring-sounding jobs weren't as boring as it sounded; we had to tie chicken heads to cotton and in that session, we had learnt that the cotton doesn't affect the croc's digestive system. The other boring sounding job was going through the bins with the out of date foods that Coles and Woolworths donate to them for the animals to eat.
We had to separate the foods into greens, fruits, veggies that were the same shapes or types, the ground roots that grow in the ground and then the lettuce and cabbage into bags for the bulls to eat. After that, we prepared the meals for all the animals as in baboons, meerkats, mane wolves (who are very shame) and the parrots and bulls.
-
We also got to go on a boat cruise and learn about how the crocs own land and which croc runs the whole place, it was a great experience for us kids. We also got to feed the barras and turtles.
-
Our next activity was going to CDU turtle rehabilitation center. It was amazing, we got to learn where they nest and that the weather also defines the gender of turtles and crocs. We learnt that the female turtles carry 10 different sperm cells. We got to weigh and measure the baby turtles and feed the big turtles. Heff couldn't dive to eat as he had too much gas and Jolie who had an injured fin and was going to be released soon.
-
We went to the escape room and had a ball, especially with Miss Ashmore in handcuffs. The clues were so hard and fun, it was good to see all of us use teamwork. We also went to Mindil Market and Miss Ashmore gave us each a container, a metal straw, a keep cup and $15 from our fundraising to buy our dinner zero waste. The trip was amazing."
-
Kiesha, Duke of Ed Bronze Award Participant