"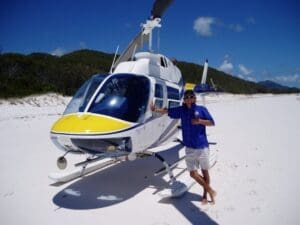 Completing my Duke of Ed Bronze, Silver and Gold Awards gave me some of my best High School memories, and set up a solid foundation for my Adventurous life; From exploring and working across Australia's beautiful landscapes, to being given the opportunity to perform as part of the 2020 Tokyo Olympic Games!
The skills I learnt during my Duke of Ed Awards helped launch me into the world of Adventure Tourism! From becoming a bilingual (English/Japanese) helicopter tour guide on the spectacular Great Barrier Reef, to Zip-Lining through the canopy of the magnificent Daintree Rainforest, to Storytelling under the dazzling Uluru night-sky!  Thanks to Duke of Ed, my whole life is one big Adventurous Journey!!!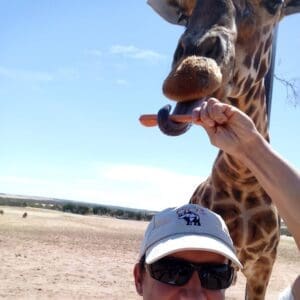 My most memorable Duke of Ed moments I had include rock-climbing in the morning sunshine at the magnificent Mount Arapiles, hiking with mates through the spectacular Flinders Ranges, cooking meals over trangia stoves at Deep Creek Conservation Park, before snuggling into my sleeping bag to rest for the next day of adventures!
It was moments like these that have lead me to work in a job that involved the outdoors and Australian nature. I currently work as a Lions 360 Guide at the world's largest open-range zoo, Monarto Zoo in South Australia.  Together with the passionate Zoos SA team, I strive to connect people with nature and save species from extinction.
Through my Service and Skills with The Duke of Ed, I also developed a passion for Japanese language and culture. This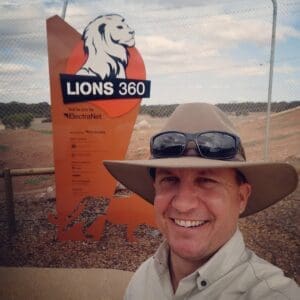 involved teaching martial arts (Karate) to children, adults and disadvantaged/disabled groups. This helped spark my interest
in Japanese culture and inspired me to study the Japanese language. I continued studying Japanese all through University and travel to Japan regularly (spending about 7 years in total there!).
My love of drama, public speaking, presenting and performing, mixed with my passion for Japanese language and culture led me to perform bilingual storytelling (Rakugo) and Comic theatre (Kyogen) at schools and festivals all around Australia and Japan including performing at the 2020 Tokyo Olympic Games and even had the opportunity to work on many Japanese films and TV shows working with some of Japan's most talented actors, musicians and comedians!
I have also had the honour of training under Kyogen legend, Mr Senzaburo Shigeyama in Kyoto and Rakugo masters, Mr Katsura Asakichi and Mr Katsura Kaishi in Osaka.
The Duke of Ed inspired my passion of developing bridges of cultural and artistic exchange between Australia, Japan and beyond. The Award has also helped me to develop confidence within myself, and the ability to passionately communicate in front of any audience, large or small.
I would encourage ALL young people to take up the challenge of The Duke of Ed Awards.Find your passions. Enjoy the challenges. Inspire your communities. A lifetime of global adventures await you!"
- Jarrod Hoare, Gold Awardee