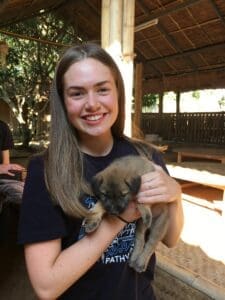 Last June 30 young Victorian's were presented with their Gold Awards by Anthony Carbines MP at Parliament House in Victoria.
One such Awardee was Meg Gardiner from St Margret's School in Melbourne Victoria. For her Gold Award Journey Meg did cookery for her skill, volunteered her time sewing protective clothing for adults with disability, played netball for her physical recreation, embarked on a historical exploration in Europe for her Adventurous Journey and volunteered in a remote village in Thailand for her Residential Project. To find out more about her journey and what she got from it we asked her a few questions.
Why did you choose to do your Gold Award?
I wanted to push myself and prove that I could do it. I also really enjoyed the process of completing my silver and bronze awards so I wanted to continue that and do the Gold Award. I think the skills gained from the Award demonstrate how well-rounded recipients are and I am glad I completed all three levels
What impact has the Award had on you?
The Award has shown me that I am capable of more than I first thought. I have learned a lot about myself, as well as gaining essential life skills such as effective communication skills, teamwork skills and organisation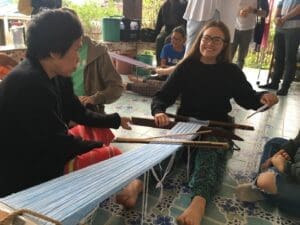 Did volunteering bring you closer to your local community?
I think the volunteering aspect made me realise how many people in our community need help and by volunteering, I felt as though I was making a real difference to peoples lives
Have you continued volunteering in your community since completing your Award, and if so why / why not?
Yes. The volunteering I did was sewing for adults with disabilities and this made me realise how many people don't have access to the appropriate clothing protectors (which is what I make) and I wanted to continue that beyond Duke of Ed
Did your Physical Recreation activity have a positive impact on your health and well-being, if so, how?
The Physical Recreation meant I was doing regular exercise which improved my fitness and also gave me something outside of school
Did the Award have a positive impact on your education?
The Award taught me organisation skills which has helped in my studies.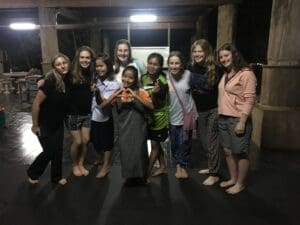 Do you think your participation in The Duke of Edinburgh's Award has increased your employment prospects? (eg. has it influenced your career path or developed skills to assist your employability?)  Why?
The Award has definitely increased my employability as many  employers know about the Award and value the skillset that recipients are equipped with after completing the award
What can we do to encourage more young people to participate in the Duke of Ed Award?
Advertise the benefits of completing the Award more - not many people know of the opportunities it brings post-completion.