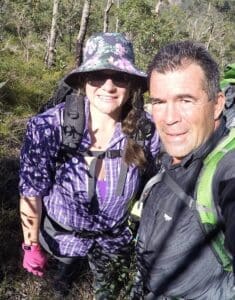 Through her experiences with the Award, Adriane not only developed an interest in youth development and a passion for the outdoors but also landed an unexpected first job that fast-tracked her to a dream job in accounting.
Adriane started her Award experience when she was 14 years old with the Bundaberg PCYC Blazers Outdoor Education Group and completed her Gold Award eight years later with the same group.
"I found that participating in the Duke of Edinburgh's International Award in itself had great personal benefits. Not only does it give you great life skills and learning experiences, it also has great benefits when it comes to future endeavours", explains Adriane.
During that time, and over the course of the three levels of her Award, Adriane was involved in a number of activities that forged work and life skills. These ranged from her involvement chairing the youth management team at PCYC for the Service section, participating in Queensland Youth Parliament for the (or her) Residential Project, to working on multiple outdoor qualifications, in areas such as bushwalking, canoeing, remote first aid and mountain biking.
Resilience, perseverance and sticking to a task are qualities valued by employers
Young people who have something to offer that is broader than academic or theoretical knowledge is a benefit to any employer. The Duke of Edinburgh's International Award and other programs that encourage community service and skill development outside of the classroom are things that good employers recognise and encourage.
"Completing the three Award levels from start to finish demonstrates that you have qualities like resilience and perseverance. It shows that you can take on a challenge and stick with it for the long haul, no matter what obstacles you may encounter along the way. These are qualities that employers value", reflects Adriane.
One of the Award Leaders at Bundaberg PCYC was so impressed with Adriane's motivation, work ethic and ongoing volunteering within the club as part of her Award, that she offered her an accounting job before she had even completed her degree – a desirable outcome for any student coming to the end of their time at university. She acknowledges that, "if I had not done my Award, I would not have made that contact –which became a very important network for me".
Dedication and hard work pays off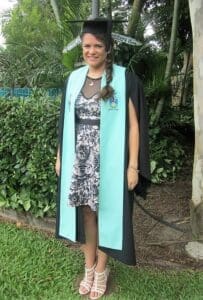 A few years later, at 23 years of age, Adriane felt the desire to spread her wings and move away from her hometown to increase her independence and progress her career. A fantastic accounting role came up on the Sunshine Coast that was exactly what she was hoping to do next. So she applied for it and was asked to come down (from Bundaberg to Sunshine Coast) to meet face to face. Their first words at the interview were, "we aren't looking for anyone under 28 and we want them to have three years' experience of being in a work environment". Adriane thought great, she has driven all this way for nothing but then they asked about her Award experience and concluded that if she could commit to something for that long and finish it all off then she must be dedicated and hard working.
"So a combination of my qualifications, having completed the three Awards and having had work experience in the industry that was a direct result of being involved with the Award, is what got me over the line in getting that job" explains Adriane.
Surprising how much you can achieve
Adriane took her dream job, moved her life to the Sunshine Coast, and her passion for the outdoors and youth development sees her continued involvement with the Award as an Award Leader with Sunshine Coast PCYC. She says she "hopes to give more youth an opportunity to surprise themselves with how much they can achieve".