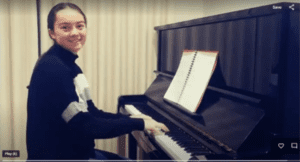 Hi, my name is Hannah. I am in Year 11 at Gippsland Grammar and I'm currently working on my Duke of Ed Gold Award.
My goal is to successfully complete it by my 17th birthday in October.
For my Skill, I am learning piano and studying the AMEB grade 8 level syllabus. My physical activity is swimming and I train with the East Gippsland Water Dragons swimming club. Earlier this year I qualified for the Victorian State Open Championships in the women's 50m and 100m butterfly events with personal best times and a gold medal at the Gippsland championships. For the service component of the Award, I play music for nursing home residents with my three younger siblings.
The COVID-19 restrictions have made life difficult especially for Victorian students in 2020. Continuing with the Duke of Edinburgh award has been challenging but extremely worthwhile. It has required a significant amount of creative thinking, problem-solving and use of technology.
During the restrictions I have been continuing piano lessons on zoom.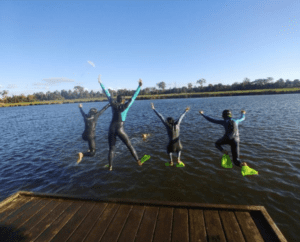 With the pools closed, my swim club has been meeting several times a week on zoom for 'dry land training'. I have also continued my training by swimming regularly in the river and in the Gippsland lakes with my siblings. Donning wetsuits and bumping into jellyfish has been quite a change from the usual routine. And with the weather continuing to get colder, it is increasingly challenging to continue but thrilling and rewarding at the same time.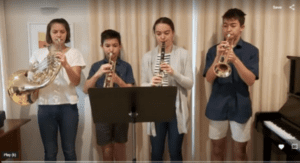 The local nursing home my three siblings and I used to visit to provide regular music performances have been closed for some time due to COVID-19. However, we still want to encourage and play music for the residents we have come to know and care about. So we have worked together to record our greetings and music performances onto DVDs and deliver them to the local nursing homes we used to visit and perform at in person. It involved a steep learning curve in relation to the use of technology for producing music DVDs but it has been an intensely rewarding experience. The feedback from staff has been so encouraging as they describe the residents' enjoyment of our music and familiar faces. The DVD format has enabled COVID safe small group screening for the residents' entertainment and maintained the valuable contact we have had with residents during the period of isolation. We look forward to returning to perform and interact in person hopefully sometime soon but in the meantime,we continue to make music DVDs for the residents to enjoy.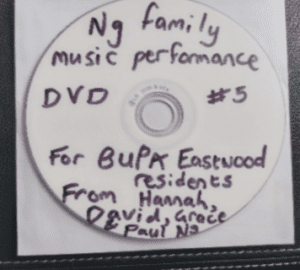 Thankfully I was able to complete my practice and qualifying adventurous journeys and residential components before the lockdown restrictions. However, I am assisting my younger siblings and their friends who are also involved in the Duke of Ed program to plan and prepare for their adventurous journeys so they are all ready to go when restrictions are lifted.
The Duke of Edinburgh program is extremely challenging and rewarding and continues to be, even during the COVID-19 pandemic.
-Hannah