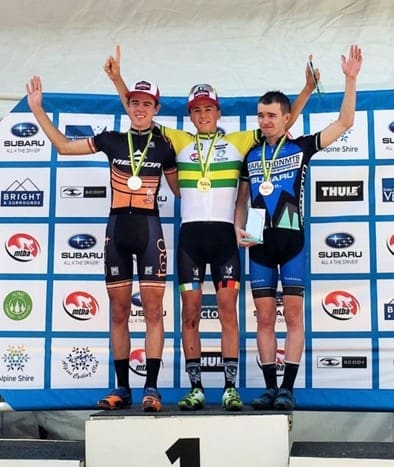 Twenty-one-year-old Scott Bowden, a Gold Duke of Ed Awardee from Tasmania is going for Gold of another kind at the 2016 Rio Olympics where he is representing Australia in mountain bike racing.
Scott began his cycling journey at age seven, competing in and winning multiple BMX state titles before progressing to National championships.
His ambition to become an Olympic athlete goes back to his primary school years at Rosetta Primary, where from a young age, Scott demonstrated strong commitment and motivation to be the best that he could be.
Although Scott was an active participant in a variety of sporting activities such as athletics, swimming, triathlons and soccer it was cycling where his true passion lay.
The Duke of Ed Difference
Scott got involved with the Duke of Edinburgh's International Award through his school St Virgil's College, Tasmania. The Award's structure and opportunity to set and achieve goals within a strong support system appealed to him and worked well with being able to continue to focus on his cycling and athletic aspirations. Scott enjoyed the challenge of completing the Awards components particularly the Physical Recreation and Adventurous Journey.
 "The Duke of Ed Award is such a rewarding experience. It challenges your abilities, your thoughts and sensitivities. It takes you out of your comfort zone, it helps you to better understand 'you', your strengths, your weaknesses and how you can develop and become a better person within your community."
Scott completed all three Award levels, Bronze, Silver and Gold and since high school has been juggling part-time work, a rigorous training schedule, part-time university studies whilst competing and working towards his Olympic goal. He continues the Award ethos of giving back and when in Tassie volunteers his time at his old school St Virgil's College  encouraging and assisting the boys, particularly with their outdoor cycling activities.
Scott's commitment and hard work was recognised when he received the news that he'd been selected to represent Australia whilst training in Switzerland last month.  Beside taking part in both the Opening and Closing ceremonies in Rio, Scott will be participating in two events, his main event being Mountain bike riding on the 21st of August and his second event being on the 6th of August where he will be riding in support of Riche Porte.
The Olympic mountain bike cycling event consists of participants racing within a "multi-lap cross country format" where cyclists compete on being the fastest to complete the required number of laps. The 5km long trail consists of stone and grass trails, with steep uphill and downhill sections that often include natural obstacles, such as rocks and logs.  The required laps are set the night before or even the day of the race by the judges depending on the weather conditions but the race usually lasts at least 90 minutes. The first rider to cross the finish line after completing the required laps wins the gold.
Scott has had an amazing journey so far and feels a great sense of gratitude to all the organisations and people who have supported him including The Duke of Ed. Scott will proudly wear the green and gold for Australia.
Scott believes in always up being for the challenge, developing your skills and striving to be the best that you can be and this is the same mindset he will take to Rio as an Olympic athlete.
"The first big challenge is to discover ourselves and identify with who we are, what we are capable of and what we are good at and enjoy. In true Aussie spirit - have a crack at it!"
There is no doubt that Scott's determination, continual hard work and spirit will unquestionably make Australia proud.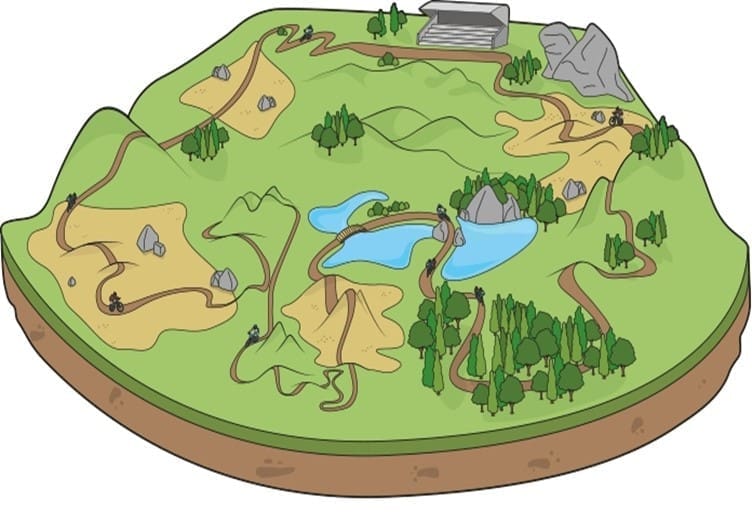 Full details of this Olympic event can be found at cycling mountain bike
Follow Scott's journey at
https://www.instagram.com/scottbowden/
Watch the race on Sunday 21st August