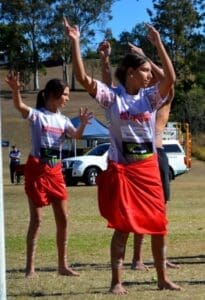 The Duke of Edinburgh's International Award - Australia are delighted to have Energex as a Gold Sponsor.  Based in South East Queensland, Energex have been providing electricity to Queenslanders for more than 100 years.
They share our commitment to engaging and empowering young people to achieve their full potential.  Through this partnership, 100 disadvantaged young people in South East Queensland benefit from financial assistance each year, and learn and develop essential life skills through participating in the Duke of Edinburgh's International Award. There are currently over 35,000 young people completing the Award Australia wide and it's with thanks to our ongoing sponsors such as Energex.
The Duke of Edinburgh's International Award - Australia CEO Peter Kaye explains "our sponsors and supporters are the backbone to the Award, allowing us to continue to do what we do best, encouraging young people to reach their full potential."
"We wouldn't be able to help facilitate this great work if it weren't for our committed sponsors such as Energex."
A spokesperson from the Police Citizens Youth Club (PCYC) emphasises the role that Energex is playing in the South East Queensland district, "It is experiences like these that can change the course of a young person's' life."
Energex's support has enabled the Award to be developed in areas in which participants are  often disadvantaged, 'at risk' or unlikely to undertake the Award due to lower socio economic circumstances. Participants receive personalised support from PCYC whilst completing the Duke of Edinburgh's International Award with particular emphasis on inclusion of relevant cultural activities and mentors. This has allowed individuals that were often lacking in direction to thrive in a safe and encouraging environment, having a positive impact on the community as a whole.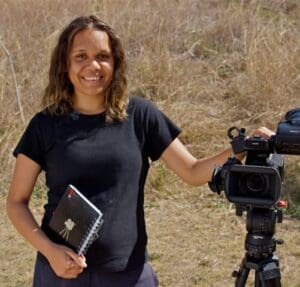 Ngarijan Rosser-Bonner, a participant based in Ipswich, reflects on how being given the opportunity to partake in the Award has given her life clear vision.  "It pushed me into a leadership role within the community and gave me direction to walk in when I had none." Ngarijan says.   "When I started the Duke of Ed Award I had already completed grade twelve, I had no passion for anything, generally just sat at home on the couch. Dukes was one of the things that kept me occupied and healthy. I had no sense of who I was or wanted to be and where I wanted to go with my life. Dukes has changed my outlook on life and has opened my eyes to the importance of my culture and keeping it alive." Said Ngarijan.
Central to Aboriginal and Torres Strait Islander communities is the notion of family and community. The ongoing support from Energex enables many young people, like Ngarijan to embrace their communities and culture through the Award.
Ngarijan highlights this saying "The Duke of Edinburgh International Award is helping create the future for the Aboriginal and Torres Strait Islander community within Ipswich."