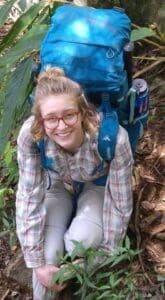 Last June 30 young Victorian's were presented with their Gold Awards by Anthony Carbines MP at Parliament House in Victoria.
One such Awardee was Ellie Jones from Cobram Secondary College, a government school in the small regional town of Cobram Victoria. For her Gold Award Journey Ellie did reading for her skill, volunteered as a teacher's aid at her local swimming school, did yoga, Pilates and swimming to improve fitness, completed a hike in East Gippsland along the Timbarra River for her Adventurous Journey and attended the Global Young Leaders Conference for her Residential program. To find out more about her journey and what she got from it we asked her a few questions.
Why did you choose to do your Gold Award?
I had completed my Bronze and Silver Duke of Ed and had developed a commitment to the award, thus I wanted to finish all three levels of The Duke of Ed. I was aware of the skills and confidence the previous Awards had equipped me with so I jumped at the chance to continue that development and continue to build strong practices for myself such as commitment and perseverance.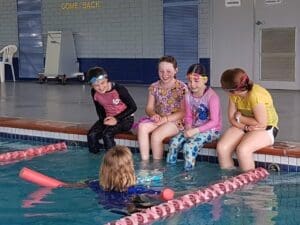 What impact has the Award had on you?
The Award has had a large impact on my development of soft skills such as leadership, honesty and independence. The award does not allow you to lean heavily on other people and requires a sustained commitment, as a result, I have had to learn necessary skills such as organisation, honesty and humility as well as independence and dedication to tasks I commit to.
Did volunteering bring you closer to your local community?
Yes. I worked as a teacher's aide at my local swim school. I was involved directly with members of the community every time I volunteered and as such was able to build strong connections with them. I was developing and teaching a key skill for children and their families and in turn, was able to establish incredible trust and connections with my community.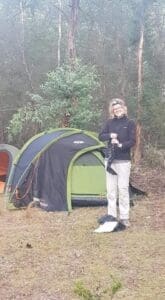 Have you continued volunteering in your community since completing your Award, and if so why / why not?
Yes I am. The Award gave me a lot more confidence about participating in volunteer activities in the community as I had an understanding of the positive impact, however small, I could make by giving just a few hours every week or so. Now, I am not only involved in volunteer swimming but also with youth-driven projects such as a community cinema.
Did your Physical Recreation activity have a positive impact on your health and well-being, if so, how?
As a result of my physical activity, I found myself having a lot more energy to complete tasks and get involved in activities around the school, community and home. Additionally, it helped me keep a positive headspace and mind frame as I juggled my VCE studies and prepared for exams.
Did the Award have a positive impact on your education?
Yes definitely. The time management and organisation skills as well as perseverance and self-evaluation that I learnt through the award have played a major role in preparing me for Yr 12. All the skills are transferable to school and have helped me to manage my work load, my time in SACs, study and classes, and helped me to be honest with myself about my performance and effort. Ultimately, the Award has helped me be a more conscious student.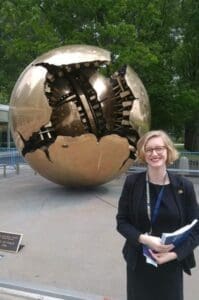 Did you use your Award Experience to gain early entry in to a Partner University?
Yes and no- Early entry is only just opening for some universities. Right now, I am applying to the Australian National University and the Award has more than helped satisfy my co-curricular requirements needed for admission. Although I do not know whether I have been accepted yet, the Award has helped me in my application process.
Do you think your participation in The Duke of Edinburgh's Award has increased your employment prospects? (eg. has it influenced your career path or developed skills to assist your employability?)  Why?
The Award has had a marked impact on my employment prospects as it has helped me realize what my core values and traits are and how that transfers into a career. I know that the Award has helped me consolidate my want to help people and has thus aided in narrowing down my possible career paths. The Award has also made me more employable as I have demonstrated a wide range of soft skills through the Award that is becoming increasingly necessary in the changing workforce.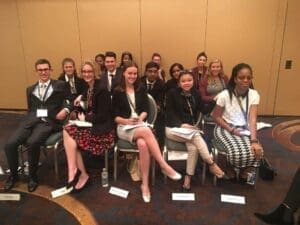 Has The Award has helped you, changed your outlook, or impacted you in any way?
The Global Young Leaders Conference and volunteering as a teacher's aide, has taught me to have an active role in my endeavors rather than being passive.
How can we improve your Award experience?
Help the teacher to develop an introduction or come and deliver an introduction about the Duke of Ed Award. Most students struggle to gauge the importance of the Award and it would be great to have some people to promote how great the program is!
What could we do to encourage more young people to participate in the Duke of Ed Award?
Increase your advertising/ presence:  Come to the careers expo and set up stalls, get alumni involved to talk to participants or encourage new young people to join,  reach out to schools and offer introductory programs/ discussions.