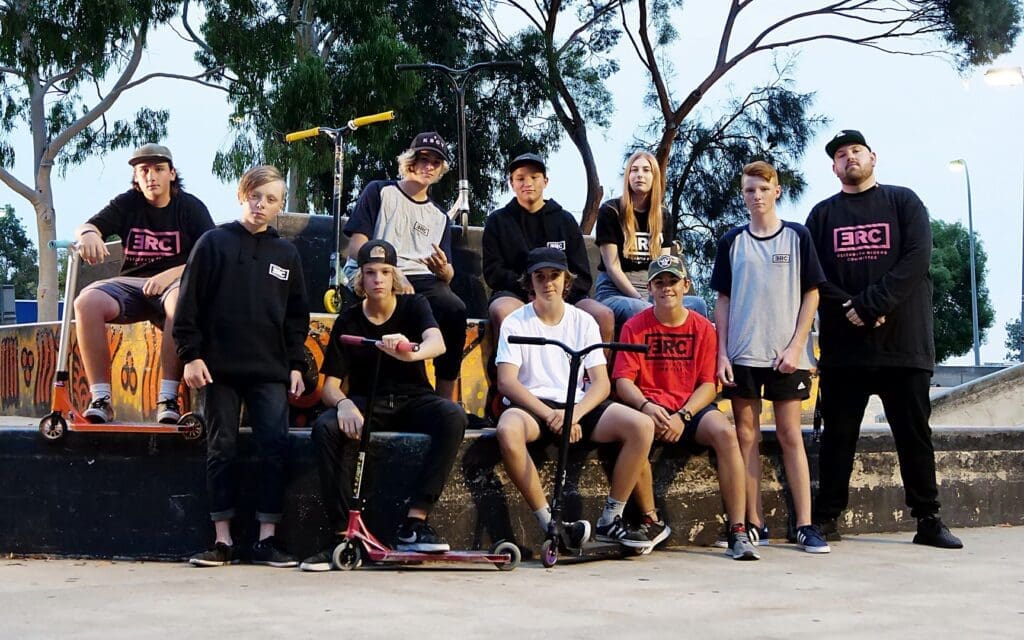 At first sight, The Elizabeth Riders Committee (ERC) might just seem like a group of teenagers with some seriously amazing skills in skating, scooting and BMX, but what you may not know is that they use their passion and love for riding to make a difference in their local community of Playford in the north of Adelaide.
Made up of young people aged between 14-16 years old, the ERC has been running for over nine years, supported by City of Playford and Anglicare SA. As well as being keen riders, 10 ERC members are also participating in The Duke of Edinburgh's International Award, using their skating, scooting and BMX for not only their Physical Recreation Section, but also for their Service and Skill.
"The Duke of Ed provides the ERC with opportunities to achieve their goals, earning SACE credits and receiving financial support for the activities they are already undertaking, which assists them to take further pride in the community work they do." – Evan Dalziell, Award Leader, ERC.
Elizabeth Riders Committee and Get Moving With The Duke of Ed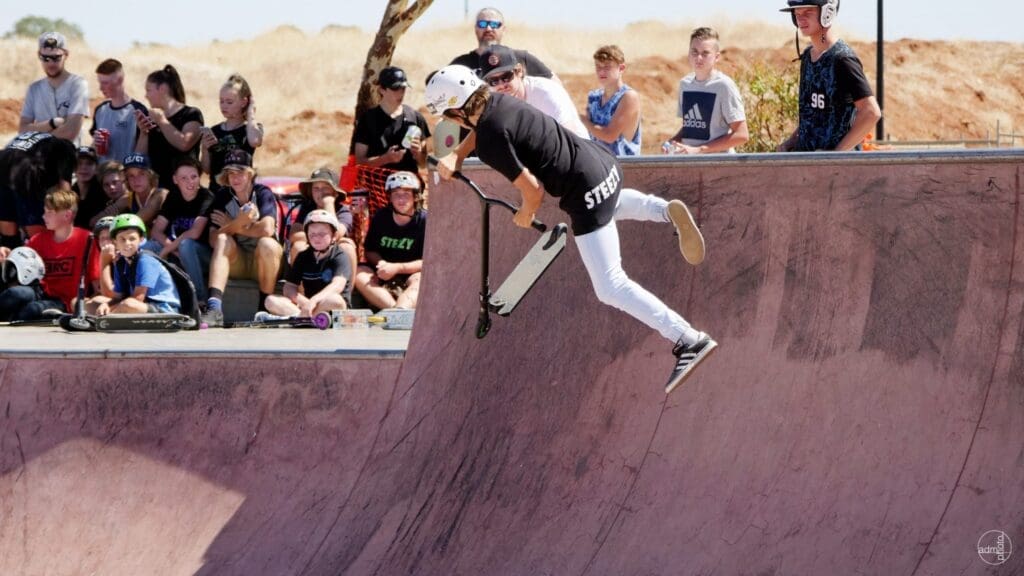 Spending 3-5 hours a day practising their riding skills, ERC Participants go above and beyond the hours required for their Physical Recreation Section of the Award.
ERC Award Participant, Jacob, reflects on his passion for riding and how the Award has helped foster his love of the sport.
"Firstly it gets me out of the house and active, it's freeing and connects me to my friends. We also work on events and with young dudes in the skate park – The Duke of Ed also gets me SACE credits and gives me opportunities to do stuff I enjoy doing."
Promoting such a healthy and active lifestyle has lead ERC to become one of the 21 Award Units this year to receive "Get Moving with The Duke of Ed" grants through Anglicare SA - an initiative of the Queensland Government's Embracing 2018 Legacy Program. The grants have enabled ERC Participants to take part in the Award, purchase new safety gear to ride safer and be role models for younger skaters, encourage young people to become fit and healthy and further their passion for scooting, skating and BMX, and support the local skate community for their Service. Award Leader, Evan Dalziell says,
"The ERC provide multiple services to the community, structured and unstructured. Commonly, the ERC deliver and facilitate maintenance and safety workshops, assisting young people to maintain their scooter, skateboarding or BMX to ride safer. ERC also actively promotes helmet safety and are trained in Senior First Aid to present themselves as trusted leaders in their skate parks. Riding is generally an unsupervised activity, however The ERC are there in the parks all the time - who better to encourage safety and develop their skate park community."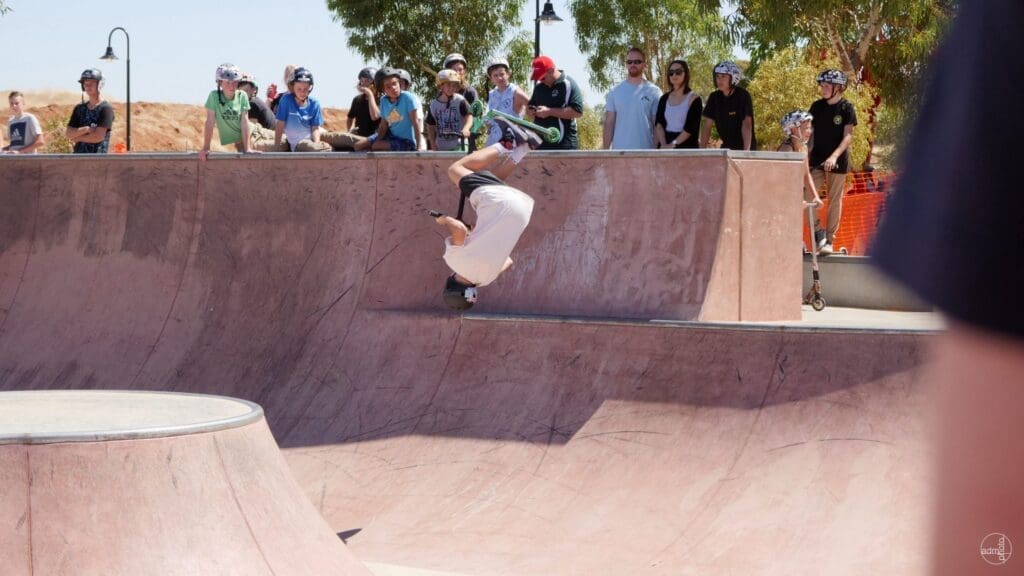 ERC Participant, Kaid, explains how the Get Moving with The Duke of Ed grant has impacted what they do - both as a passion of theirs and the volunteer work they do with young kids at their local skate parks:
"It allowed me to continue riding! The grant provided us items that we needed to continue our work in the community to encourage kids to get fit and active, keep us safe when we do demos and we can also encourage young dudes to wear their helmets by being role models."
 "It makes me feel great that I am helping younger riders and leading by example showing them the way skate parks work, not only riding and safety but how to be socially in a skate park and how to stay safe. We give them direction and they follow our lead." – Nelson, ERC Award Participant.
"It's great watching the real time changes the ERC has made in their community, the changes in our skate parks and the admiration the younger generations have for them." – Evan Danziell, Award Leader.
Elizabeth Riders Committee Have Some Serious Skills!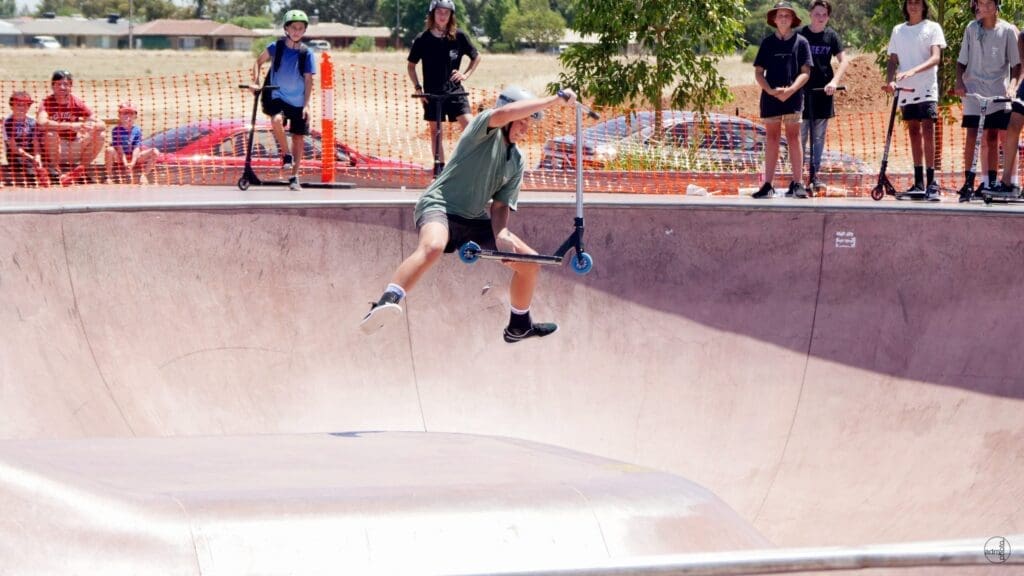 Elizabeth Rider Committee not only uses their love of riding for their Physical Recreation and Service Sections of the Award, the sport has also become a major influence for the Skill they have chosen for their Award.
ERC Award Participants have been developing their film making skills working with "Run Wild Films" on a major project to be released toward the end of this year. Using training and development in film as their Skill has assisted the ERC to become better riders.
"Developing new tricks is great, but you need to show your friends and the world what you can do and to learn how to film at a professional level makes a huge difference and it promotes the sheer radness of these young athletes." says Award Leader Evan Dalziell.
Film Making has also enabled them to further assist other young skaters in their community to develop similar skills, passing on what they have learned and improving their riding too.
"The Duke of Ed is great for our group because they get "community/adult" recognition for something that is generally only recognised by their peers and the riding community. They are leaders in their community, they are incredible athletes but because they operate in a more "non-traditional" sport they are not seen as trophy winning high achievers – they're just teenagers in skate parks. The Award helps to shine a light on the incredible work these legends do and the huge community impact they have across South Australia – We can travel to you!"
– Evan Dalziell, Award Leader.
For more details on The Elizabeth Riders Committee, head to their Facebook Page.