You may recognise Declan from our new Award Journey Video (he appears around the 10-second mark):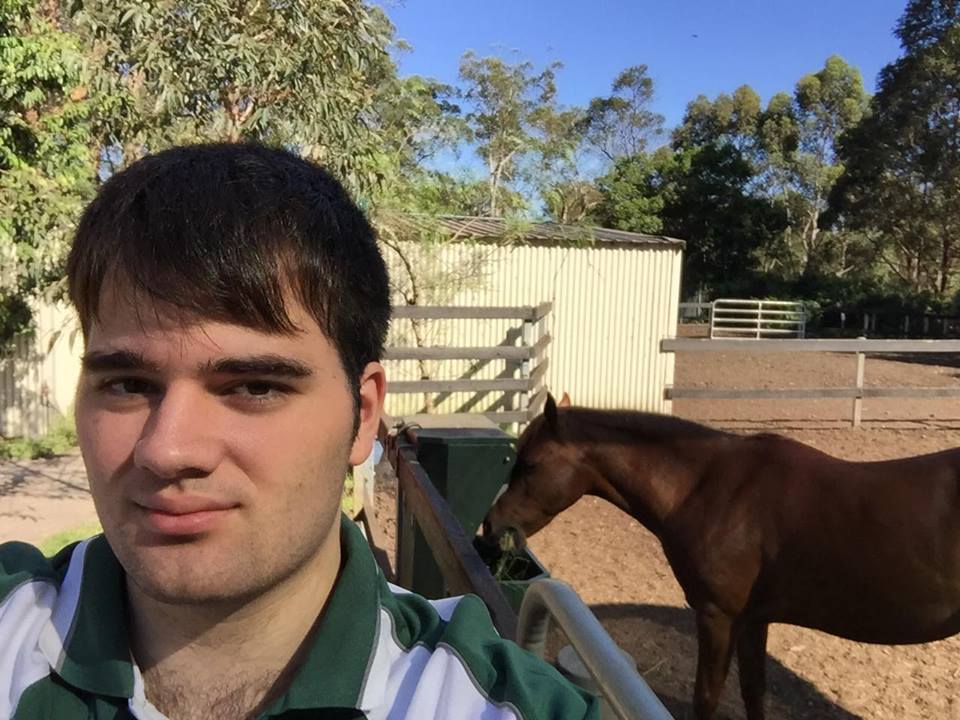 "Sometimes our greatest weaknesses can be the ones that benefit us the most if you choose to embrace them in the quest for self-improvement. My journey through the Award is evidence of this, in helping me through my life long struggle with Autism. After 7 years of participating in the Award, it has become clear to me that my ability and personality has been reshaped during this time. In short, this personality change was the result of my improved social skills, self-confidence and learning to be more adaptable. All of which I previously felt were hindered by my disability.
Prior to starting the Award my deficiency in these areas imposed barriers on my life and prevented me from reaching my full potential. As a result, I was very introverted. I also experienced a lot of anxiety and felt nervous about venturing into the neuro-typical (non-autistic) world, as my Autism made it difficult for me to familiarise with social norms. However, my mother motivated me with the confidence to take part in The Duke of Ed to help me feel more comfortable assimilating with other young people, and also to help give me a better understanding of what I could achieve and my place in the world despite my Autism. It was this opportunity for self-improvement in dealing with my Autism that enticed me to join the Award.
When I started my Duke of Ed journey in 2012, I was extremely anxious to engage in new activities involving Physical Recreation, learning a new Skill, volunteering and doing an Adventurous Journey. Completion of these areas required a lot of social interaction with other people. At first, I struggled tremendously with this, and felt extremely awkward within this environment that I would have previously avoided, unable to pick-up on basic social cues in conversations whilst also struggling with my literal interpretations. This frustrated me greatly and, at first, gave me a rather pessimistic vibe towards the Award in getting me out of my comfort zone. However, despite this, I persisted and eventually that sense of social anxiety dissipated as I became more and more comfortable with being in these social settings. The Award activities required a lot of cooperation through my Physical Recreation activities, being mainly team sports. The volunteering activities I did were centred around helping those with disabilities and again helped me become more comfortable working with others and improving my social skills.
As I progressed with the Award, I began to develop a greater sense of confidence not only in social circles but in my approach to new obstacles. I decided to learn a new Skill for my Award that would particularly focus on confidence building. For my Gold Award I learnt to drive. At first this was an immense and scary challenge for me, requiring my full focus and calmness. On some occasions, I felt very stressed learning to drive as I would become overwhelmed with information and this would make it hard for me to stay focused. Whilst I still struggle with this at times, I feel I am so much more capable at managing situations like this now, which have since become pretty rare in occurrence, as I have learnt to manage them.
The hikes also had a big impact on my confidence in a variety of ways. Firstly, the experience I gained from overcoming the more strenuous and challenging parts of the hikes encouraged me to always go beyond my limits and to never give up. This was revealed to me on my Gold Qualifying Hike where on the second day I was struggling to continue with the hike, feeling fatigued from walking for many hours with little rest. However, I persevered and managed to make it through the following days. I also felt this experience helped me improve my leadership and navigation skills in the hiking group. As such, I feel more confident and less anxious about stepping into such situations in the future, which before I felt were completely out of my reach due to the constraints of my Autism.
Whilst I still struggle at times with my disability, I know from my experience with the Award that if I persevere, I can overcome any obstacle. Autism will never be relinquished from my life, but I have learned to embrace the disadvantages I face with it. It is because of this that I had the confidence to apply and qualify for studying at the University of Sydney in a Bachelor of Political, Economic and Social Sciences.
Given my positive experiences with The Duke of Ed, I wholeheartedly recommend that those with a disability like mine should be encouraged to take part in the Award. While the challenges associated with Autism vary from person to person, I believe that the Award can benefit all types of individuals, allowing you to develop comfortably and securely, and become successful in your own way. I wish that this approach by the Award would be endorsed more widely by other organisations."
- Declan O'Hare, Gold Awardee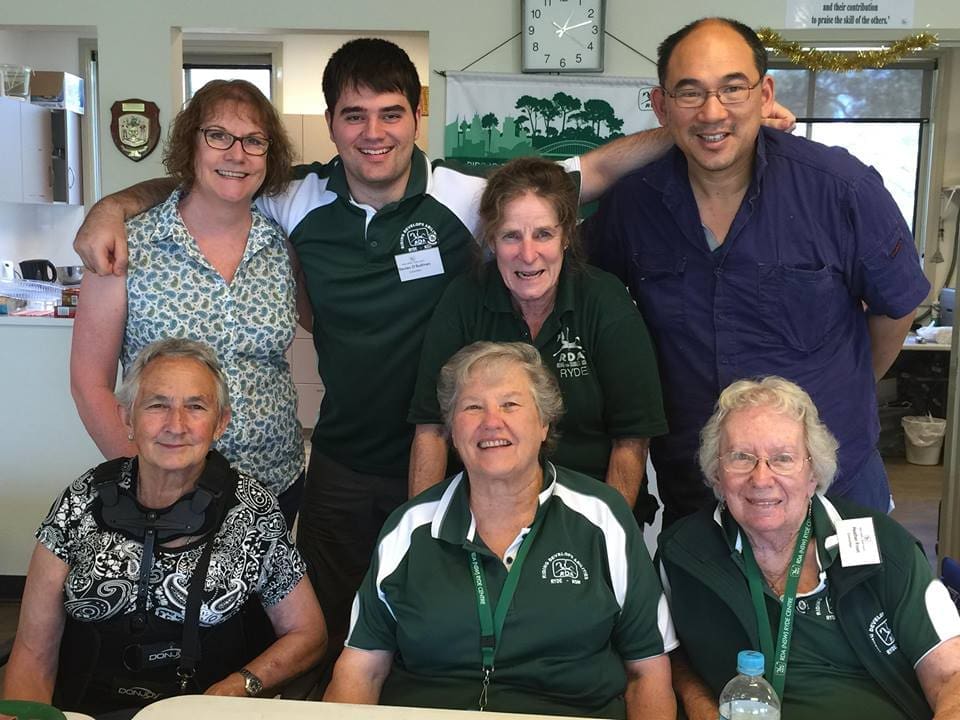 Declan with Riding for The Disabled (RDA) - Ryde Centre team members
This was Declan's Voluntary Service activity to help others with disabilities learn to ride horses
Declan is eager to encourage others who experience autism or another disability to get involved with the Award. If you would like to talk to Declan about his experience, you can contact him at dosu2878@uni.sydney.edu.au