You may recognise Lliam from our new Award Journey Video (he appears in the first few seconds):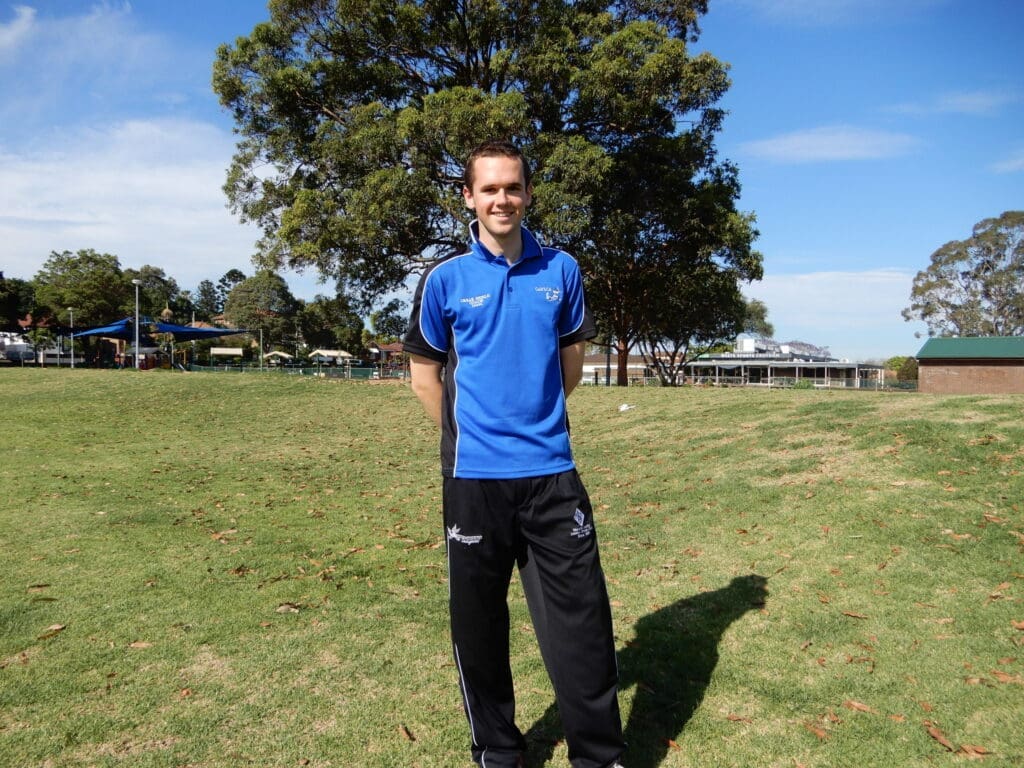 Lliam's introduction to The Duke of Edinburgh's International Award was, like most young Participants, first presented to him through his school. Seeming like something he would be interested in pursuing, he became extremely eager to "give it a go". He realised that achieving his Bronze Award in Year Nine was a thoroughly enjoyable experience, leading to his decision to continue on to complete his Silver Award and then his Gold.
Lliam's Love For Cricket
Lliam's passion for cricket was sparked as a 6-year old; he played it every weekend that he could. So, it was the natural choice that Lliam would use his regular cricket games and practice for his Physical Recreation Section of the Award. However, selecting an activity for the Service component did not come so naturally. When Lliam's Cricket NSW Grade Club were asking people to become coaches, Lliam realised this would be the perfect opportunity to combine his love for cricket with helping others in his community.
Lliam explained, "I love playing cricket and would love to pass that passion onto the younger kids. They tend to enjoy my company as well which makes it so rewarding."
Coaching an under 11s team, Lliam says that completing two components through the one organisation made completing his Award a lot easier. He says, "It's been terrific working with Cricket NSW, they have been so easy going and supportive of what I wanted to do for my Award."
Taking His Passion Wherever He Goes
Whilst undertaking his Gold Award, Liam completed a 10-day hike of the Kokoda Track as part of his Residential project. During His hike Lliam even had the chance to put his sport and Service skills to the test, having the chance to teach cricket to the local children in Papua New Guinea where he was staying.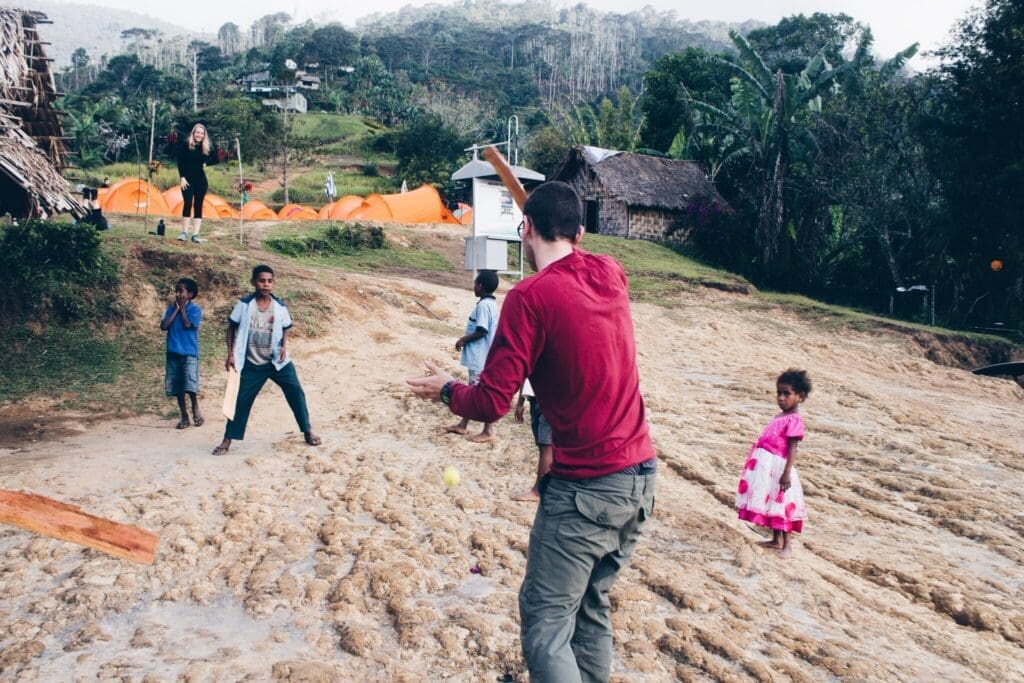 "They didn't really know how to play but mentioned they had heard of cricket before. There was another boy with me that helped me when we decided to teach them and play with them."
Overall Lliam found the Gold Award to be the best part of his entire Award experience so far.
"Volunteering with the younger kids through cricket and the Kokoda Trail were two experiences that I loved."
Lliam says the challenges he has faced in his Award through volunteering with Cricket NSW and his Kokoda experience, have lead him to try other new experiences like learning to play the guitar for the skills component of his Gold Award.
"I would recommend the Award because it really opens your eyes to the world. In a way it bursts that bubble of what we're used to and comfortable with. You really become aware of doing good and other people around you."
To hear more on Lliam's Story, check out the video below:
If you are like Lliam and would love to use cricket through Cricket NSW for Physical Recreation, Service or both, head to:
https://www.cricketnsw.com.au/get-involved/school-programs/duke-of-edinburgh-international-award