Why did you decide to do the Award? 
When I began my bronze Duke of Ed in 2018 I started the program at school because I wanted to have a bit of fun, go on camps and learn things. However as I finished bronze and went and completed silver I realised that I was growing as a person and as a leader. I continued to enjoy Duke of Ed as it was teaching myself about who I was and giving me skills that I never thought I would have. And as I began Gold I started to change my perspective and see myself as a leader. 
What activities are you doing for your Award?
The activities that I have been doing for bronze, silver and gold have all just followed through, each level I have changed goals and wanted more for myself. 
For My Gold Skills- I am developing myself as a leader more, I am undertaking this by being Duke of Ed captain at my school, the role undertakes supporting students, promoting the program, organising and attending events. Along with this I'm also year 11 captain. 
For my Gold Physical Recreation- I am undertaking many different fitness things to improve my stamina and get outdoors more. 
For my Voluntary Service- I am a junior leader with the local brownie girl guides where I have lead activities, games and nights, this is something that I truly look forward to every week and is the highlight of my week. 
For my Gold Adventurous Journey a group of 7 students accompanied by our DOE teacher and two volunteers we are taking a two week trip to the Northern Territory. 
And finally, for my Gold Residential Project, I undertook a five-day project building enclosures for Binturongs in Lau wildlife rescue centre this was an amazing opportunity for me as it was my first time overseas as well.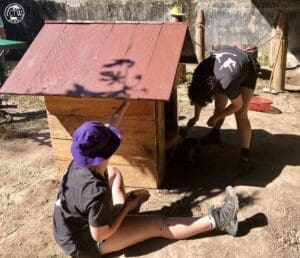 What sort of challenges are you facing in your day-to-day life, as a result of COVID-19? How has this impacted you?
At the beginning of the COVID-19 regulations, I was only still undertaking my Physical Rec however now things are all being virtual. For my skill our leadership meetings have all been done via Webex and my service has gone virtual as well by making our brownies meeting via zoom these have been really fun and has included us doing a zoom service for Anzac Day and cooking Anzac biscuits at home in our own kitchens with our leaders including myself telling the girls what to put in next.
But for me the biggest impact from COVID-19 is that our Adventurous Journey had to be postponed until next year, however, although devastating we still work through that as a team.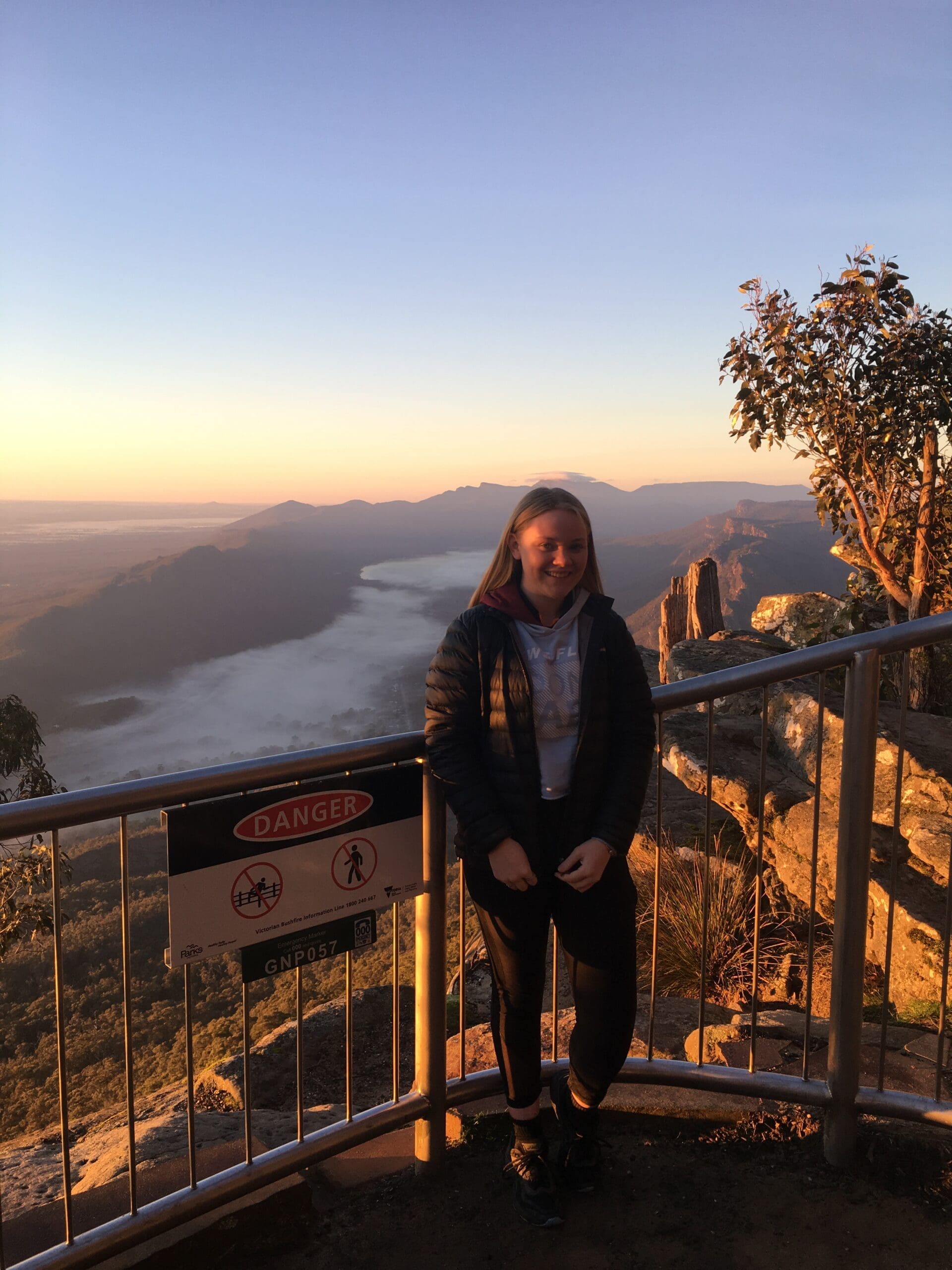 Is the Award helping you deal with any of these challenges? If so how?
The Award is helping me deal with these changes and help out others at this time. Because it has taught me all these skills throughout my Duke of Ed journey and now I'm trying to use my skills that I have learnt in the past to help others who might be struggling at these difficult times. 
Have you had to adapt your Award activities as a result of COVID - 19? if so, how?
I have adapted some of my activities, however, I'm still very lucky that all of my activities have now gone virtual and has given me a chance to still complete my hours every week but I have also learned a new way of spreading joy and helping people through difficult times. I am very grateful that my activities have not been impacted as much as I know others have but as a team of gold Duke of Ed students, we have been helping the bronze students at my school realise that there are different ways to do your normal Duke of ed activities that are different to what they are used to. 
Are you using your Award (and particularly your Voluntary Service section) to help your community deal with the challenges of
 COVID-19? If so, how?
Although a small impact I am using particularly my skill and service sessions to help the community deal with the challenges of the COVID-19 regulations. For my skill, the team of student leaders are developing ways as which our school can still make a big impact on the students who are not necessarily feeling the best about school at the moment. With my Service, we are having virtual zoom brownie meetings every week to keep the guiding spirit alive and ensure that the girls still get to see their friends and still get to have fun and smile during these difficult times. 
What would you say to someone who thinks doing the Award is too hard right now and wants to wait until its easier after the virus?
The Duke of Edinburgh's International Award is about leadership and it's about dealing with difficult times as well as yourself and learning from those opportunities. Something that I would say to people who think that the Award is too hard to undertake right now, although I understand that it is difficult right now to think about doing an Award when most of us are doing schooling online and many things are different in our lives right now but the advice that I would give is to use the Award to empower you, let the Duke of Ed Award be the light that is shining upon you, that can support you through the ups and downs of these difficult times and completing the Award is up to you. You have the power to finish it or to develop and learn from it. It is all up to you and these times can be a chance that can allow the change that you want to see to happen. 
Is there anything else you would like to share about your time doing the Award?
The Duke of Edinburgh's International Award has empowered me to be a better version of myself and to grow as a person and as a leader and for that I'm truly grateful for.