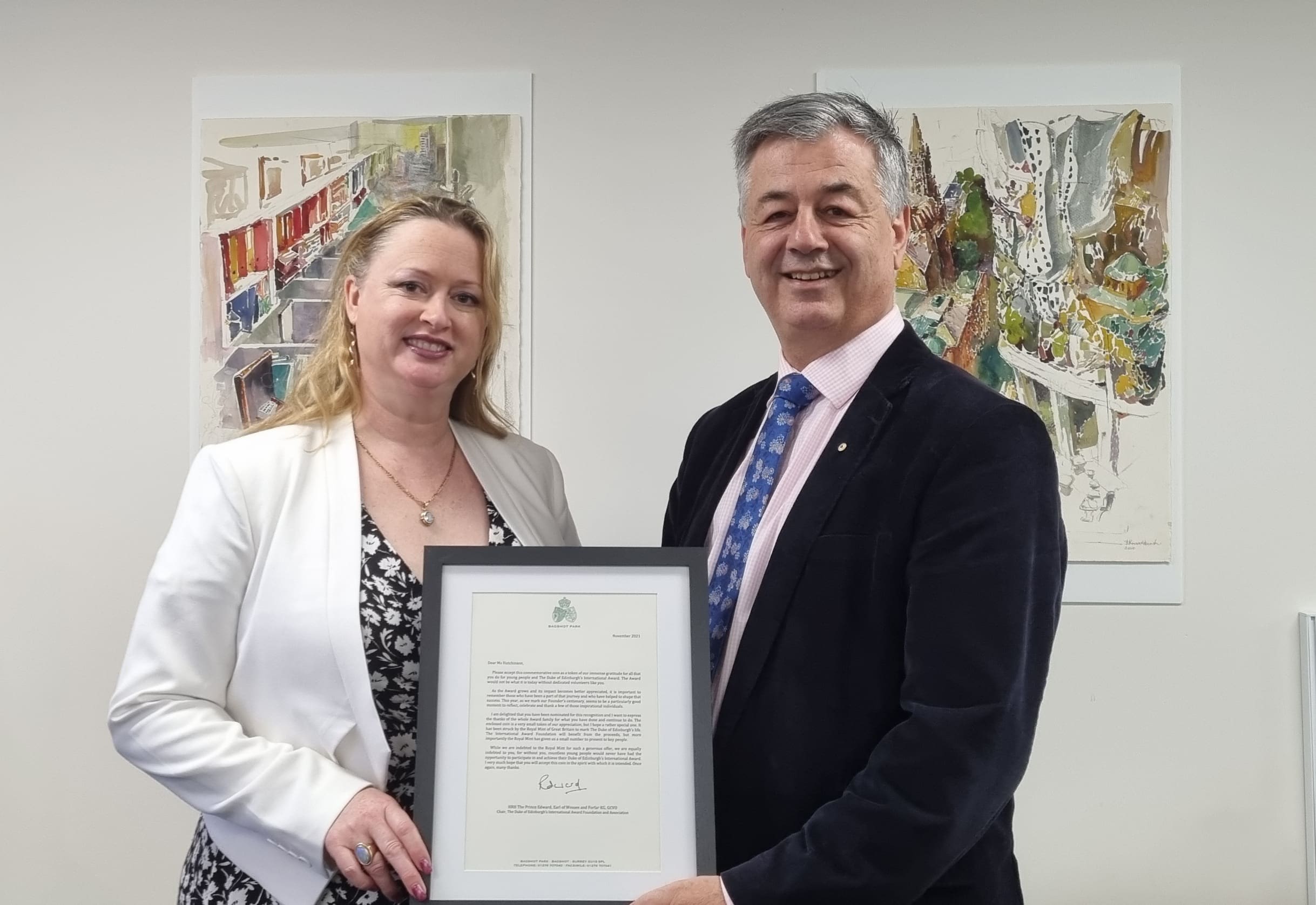 Nesha Hutchinson has been recognised as one of a select group of people worldwide to be congratulated for their outstanding support to young people through The Duke of Edinburgh's International Award – Australia.
For more than 5 years Nesha has been at the forefront of efforts to support the community's youth, through her work with The Duke of Edinburgh's International Award – Australia.
And as the world marks International Volunteer Day this Sunday 5 December, Nesha has received a special delivery from an unlikely source - a royal prince.
To mark the centenary of HRH The Prince Philip, Duke of Edinburgh, the Award he founded is celebrating some of its most inspiring volunteers. In recognition of the exceptional work they do in support of young people, they have received a letter of commendation from HRH Prince Edward – Prince Philip's son and Chairman of the International Award Foundation – and a special commemorative coin marking the life and legacy of the Duke, produced by the Royal Mint in the UK.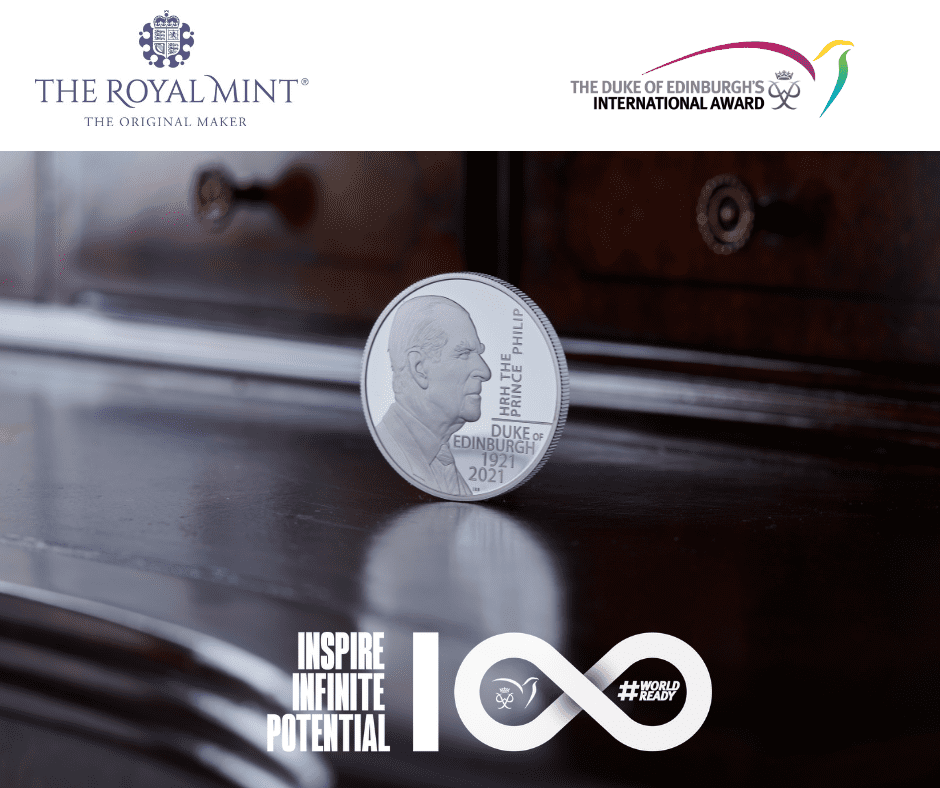 To discover the most inspiring volunteers to recognise, The International Award Foundation sought nominations from around the global Award community. From the countless nominations that were received, Nesha was one of 100 volunteers globally, chosen to receive this recognition.
''Nesha Hutchinson is an Award Activity Assessor extraordinaire!  She emulates how people in the community can easily share their passion and skills with young people in an engaging and meaningful way, value adding at every stage. As an Assessor Nesha has not simply stepped up to work with 1, 2 or 3 young people at a time but has embraced a weekly commitment supporting up to 20 Award Participants at a time to complete their volunteering or their skills sections. She has been doing this for over 5 years and has become an advocate at large, spruiking the benefits that undertaking the Duke of Ed brings to all young people regardless of the circumstances and abilities. Why does she do it, "for the joy of helping shape young adults into the best people they can be, whilst encouraging meaningful community involvement and participation".   Read the nomination that The Award in Australia received about Nesha, via social media.
In response to the recognition, Nesha said: ''Now more than ever, the Duke of Ed program is EXACTLY what young adults need. Being a strong advocate, Assessor and general all around 'cheer squad' for Duke of Ed has always been rewarding and enjoyable. In fact, let's be honest, I get so much out of it, it's almost selfish. It really has had a positive impact on my mental health throughout the pandemic''.  
She went on to say: ''Watching these kids on the precipice of adulthood step up and start to shine is just amazing. Being one step removed from their family (ie not their parent) means that I am able to encourage and support them to be just that tiny bit better, or try just that tiny bit harder. It also means that we often have very frank and open discussions about what's going on in their world – and as a psychologist with many years working with teens, I know it really matters that they have a trusted adult to talk to. As a group they have a lot of fun, and the friendly competition always provides lots of laughs. In my case these young adults are making a positive contribution to our society – sometimes through helping to care for rescue kittens and puppies, sometimes supporting a community member in need, and mostly through helping pull together a weekly street feed for Sydney's homeless. What an honour it is to channel their energy into supporting those in our community who need a hand up right now.''
Clare Maclennan, Director of Commemorative Coin at The Royal Mint, said: "The Duke of Edinburgh and The Royal Mint enjoyed a close relationship for many years, with the Prince serving as President of The Royal Mint Advisory Committee from 1952 until 1999. As such, we were delighted to create a coin celebrating the legacy of this remarkable man, and to support the work of the charity by gifting 100 coins to 100 incredible volunteers."
Inspiring Award volunteers are being celebrated around the world, from Fiji to Finland and the United States to Uganda.