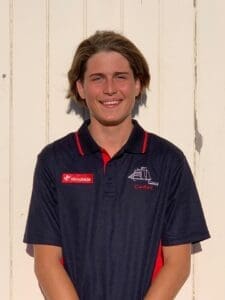 "Just thought I'd share with you from a mums perspective what a fantastic thing the Duke of Ed Award has been for my son.
My son first was introduced to the Award through his school when he was in Year 9, but he wasn't in a good headspace and everything seemed too hard and overwhelming for him. He had a difficult year and struggled to believe in himself. After a change of school, he relooked at the Award and slowly started giving it a go. As he started to achieve things, he started to regain his confidence, and before he knew it he had achieved his Bronze. This spurred him on to go to this leadership course run by the Award where he met the crew from Leeuwin and they spoke about how doing a voyage could help not only on a personal level but also as a Gold Residential Project or any of the Adventurous Journeys for the Award. He then decided to become a Youth Award Leader, so he could help promote the Award at his new school and help the younger students with their logging.
After booking a Voyage with Leeuwin and getting a sponsorship with Woodside, he came back a different person. More resilient and wanting to give back by Volunteering on future Voyages. Which is what he has done. He also completed his Gold Award during this time.
Through all this he has achieved a Cadetship on the Leeuwin,  so he will spend the next 12 months Volunteering on all the Voyages and gaining his Marine certificates.
We cannot believe the amazing change that has occurred in him, all positive and all snowballing from the opportunities that were presented with the Award and then with Leeuwin."
-Mrs Riboni