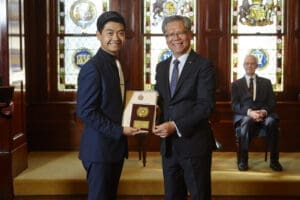 "Wathnak, you should try this!" my friend told me. It was in January 2014, at Woodville High School. At recess time, I went to my learning hub and checked out The Duke of Ed website. I was so excited by this opportunity and that it was not only offered in Australia but was an international program!
I emailed the SA Award office and they send someone to come and talk to my School about the Award. I told my school counselor and the three of us started talking about the Award and how I could get involved. After our chat, I knew it would be a great way to be recognised for activities I wanted to involve myself in, as well as an opportunity to meet new people and network. Being new to Australia, joining a program that would help me meet new people sounded perfect to me!
For my Skills, I chose to get my Certificate II in Media, learned first aid, and learn to cook my family's traditional Cambodian dishes. It was my media experience that lead me to be employed by the Radio station, 5EBI 103.1 FM for its community program in Khmer and the experience also helped me establish the first ASEAN Youth Community in South Australia.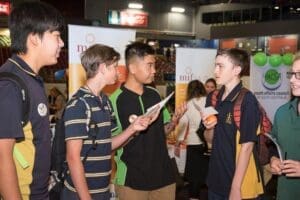 I had previously been involved with my local council, The City of Charles Sturt as a member of the Youth Advisory Committee and thought I would continue in this line of service for the Voluntary component of the Award.
My Physical Recreation activity was walking around my neighborhood and also providing assistance to elderly members of my local community with some physical work they needed some help with when gardening.
For my Adventurous Journey and my Gold Residential Project, I chose the Youth Parliament and RYLA Camp. They were both so challenging but that is why I wanted to do The Duke of Ed, to see what I was capable of doing. With the Award, I have been able to improve my skills in many areas.
My main goal in doing the Award was to improve my leadership and gain life skills, and not only did I achieve these goals, but I also had many more positive experiences.
The Leadership Skills I developed through The Duke of Ed also assisted me to lead a group I was very passionate about, The "ASEAN Youth of South Australia" ran by Multicultural Community Council of South Australia (MCCSA). Our team helped establish a youth group to encourage young people of different backgrounds to come and connect with other young people in the community, and I was privileged enough to be President of this group. As a result of setting up this group, I was awarded the "2014 Governor's Multicultural Award in the Youth Category and the Order of Australia".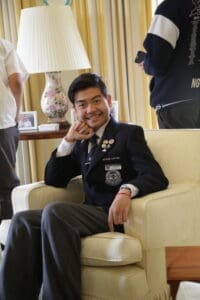 Whilst doing my Award, through my voluntary work as a youth leader, I gained the confidence to attend the Grip Leadership, Halogen Young Leader Conference. I found this experience so beneficial and it gave me the courage to go for School Captain at my High School in their Centenary Year.
My Duke of Ed Leadership Journey continued when I took part in a student campaign with my school, "#TwoTooMany", which was started to help two of my classmates who were asylum seekers and were taken to a Darwin Detention Centre. With my other classmates who were part of the campaign, we spoke at a rally on behalf of our asylum seeker classmate in front of thousands of people. For my efforts, the following year I was awarded "2015 Order of Australia Student Citizenship Award" and "2015 National School Captain".
When I completed my Gold Duke of Ed, it was awesome to read the comments from my Assessors and know how proud they were of me. I am going to miss the time I spent with them and all the people I met along the way.
The day that I graduated from year 12, I was over the moon with the ATAR I received and leaving school as a Gold Awardee was an extra bonus!
This year I am going to study Bachelor of Arts major in Political Science at The University of Adelaide and I am so thankful for The Duke of Ed and how helped me to get to where I am today!"