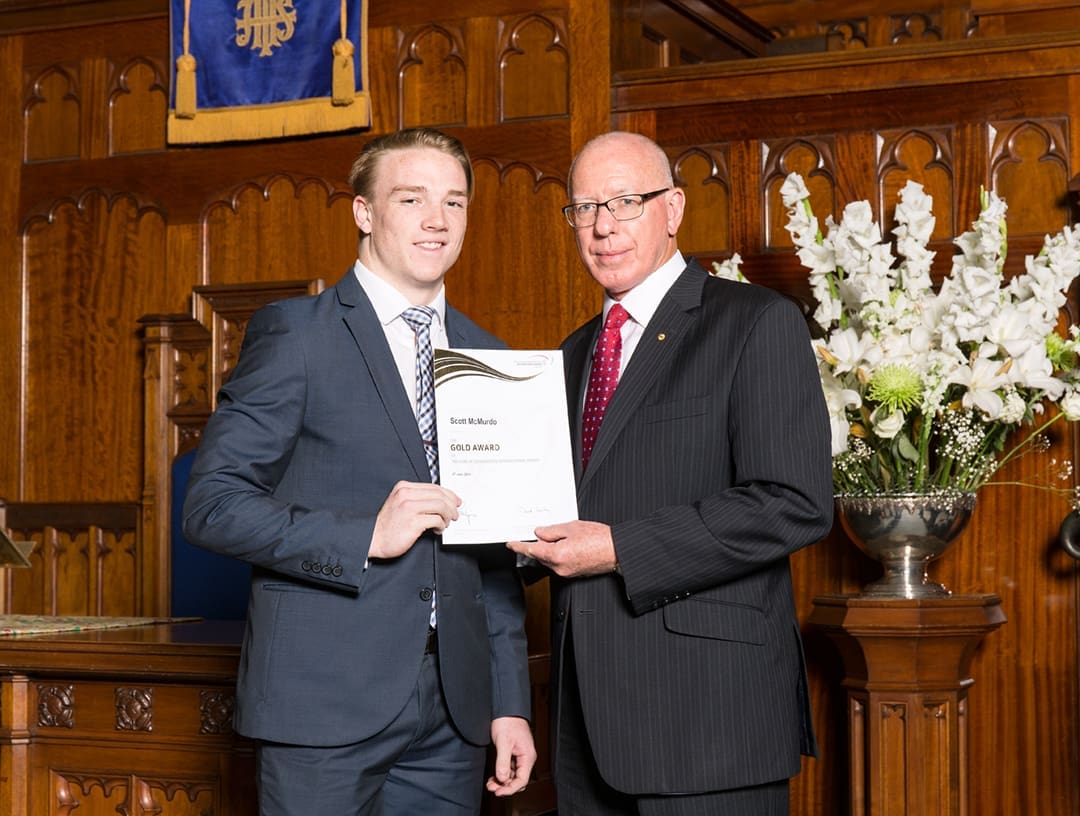 Gold Awardee Scott McMurdo presented to fellow awardees and guests at a recent NSW Gold Award Ceremony. 
His speech is as follows:
Your Excellency General, the Honourable David Hurley, Mrs Hurley Distinguished Guests, parents and my fellow Award recipients.
It's a privilege to have the opportunity to talk to you today about my Duke of Edinburgh experience.
Completing the Duke of Edinburgh's International Award was a journey that has not only created life-long friendships, but has dramatically shaped my future life and career.
It all started when I was in Year 9 at Redlands School and I was deciding whether to participate in the program or not. At first I was quite hesitant, seeing my older brother go through the agony of completing "cooking" as his skill for 3 years, yet he still struggles to cook toast. However, my mother, who is sitting in the audience today, strongly encouraged me to do it, and to this day I can't thank her enough, as the opportunities that participation in the program has created for me have been unimaginable.
Service – including Cambodia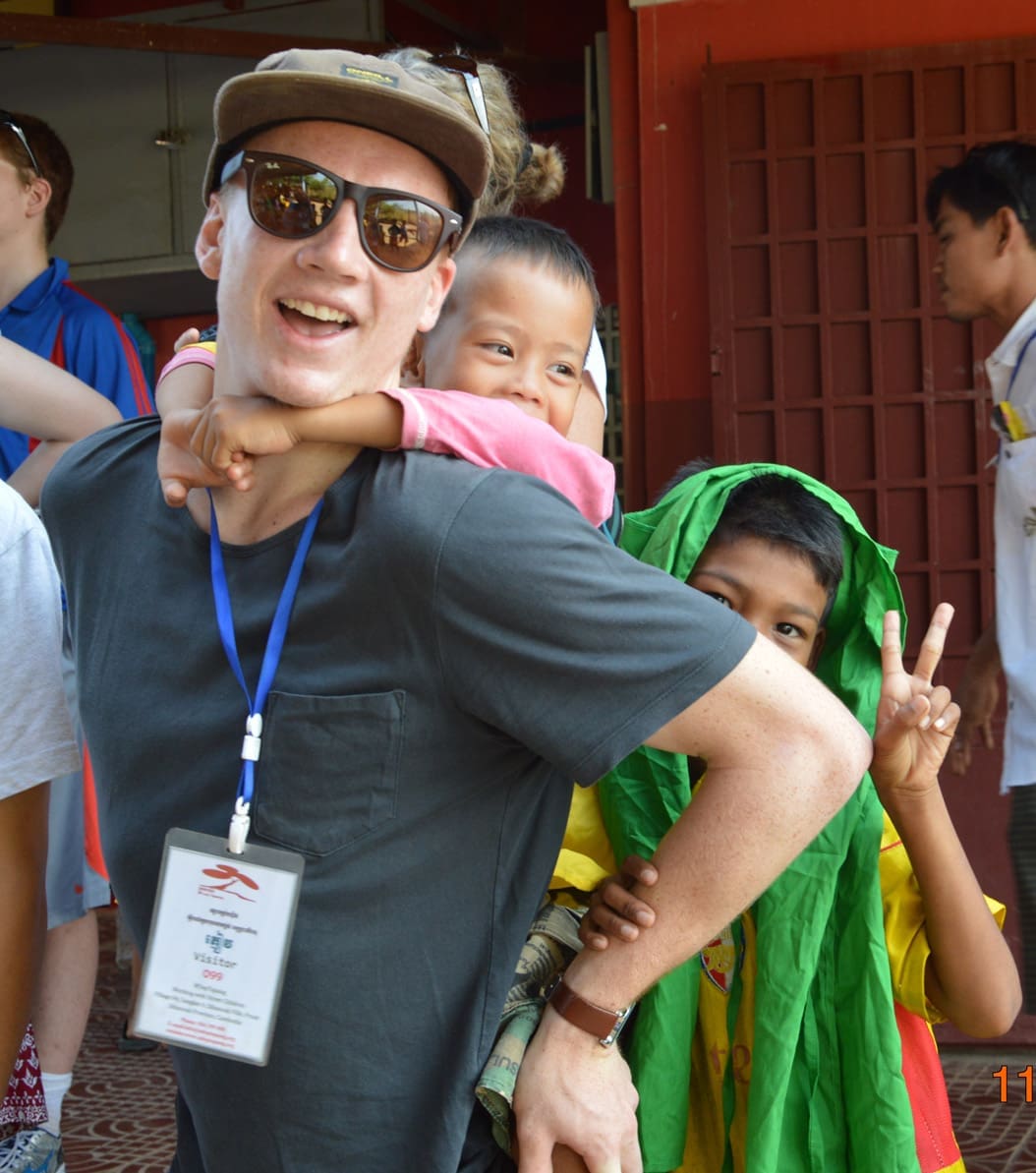 A key component of the Award is completing a certain number of hours of community service each week. For me this was an easy decision as I was always going to complete my Bronze Medallion in Surf Life Saving and become a patrolling member. I started patrolling in 2011 and since then I have met some of my closest friends and also progressively increased my involvement in the club.
This year I am continuing to be a volunteer at Collaroy Surf life-saving Club, currently serving as a Patrol Captain, and have now been asked to be Vice Club Captain of the Surf Life Saving Club.The leadership and communication skills I have developed through surf life saving have been essential components in providing opportunities to develop my career.
Another element of service was the completion of a residential project. I was very lucky that Redlands offers a Service Trip to Cambodia each year, and I was even luckier to be able to go.Cambodia is a completely different world to Australia, and apart from experiencing the wonderful tourist features, we had the opportunity to visit an orphanage called M'Lop Tapang. We brought toys and other donations from our school for the children, and also had the opportunity to play sports with them.These children who have never known their parents have spent their lives living below the poverty line begging for food and money, and yet they could still smile and laugh no matter what.
Sport
Sport has always been a dominant part of my life, so completing the Physical Recreation component of the Award wasn't a hard task. Through completing the required number of hours each week I was able to refine my skills and enhance my performance.Throughout my final years of schooling I continued to become more actively involved in Basketball and Rugby at Redlands, leading to me being awarded "Player of the Year" for both sports.Sport is an essential tool for building leadership, character and teamwork.
Skill
One of the toughest and most challenging components of the Award is completing the skill section, as it requires practice and is often very time consuming. For three years I learnt how to play the Guitar, and although I'm no lead guitarist, I learnt the valuable tool of time management, which I still find extremely important in my career today.
Trips, friends and trying new things
One of the most enjoyable things about the Award was the camping trips and adventures we went on where you really get to know your classmates - you're given a tent and thrown together in the middle of nowhere. Across the years I had some amazing adventures, whether it was mountain biking down the southern highlands or canoeing in the near frozen Lake Jindabyne. All these trips pushed me to my limits helping me forge life-long friendships with my peers and teachers.
Leadership, awards and a career
When I was younger I thought to be a leader you had to be at the top. Completing this experience has taught me all of the different forms of leadership.
When I was in year 12 I was Captain of Sport and a Prefect, one the most senior student leadership positions. The Duke of Edinburgh's International  Award taught me that just because you are given a superior role does not make you a leader, it's just an opportunity. I was lucky enough to be awarded the Australian Defence Force "Long Tan" Award for Leadership in 2014 and the Redlands Prize for Leadership - I am only telling you this to highlight that the foundation of me receiving these Awards all stem back to completing my Duke of Edinburgh Award.
Last year I was given the opportunity of to take up a cadetship at a major Accounting Firm (Ferrier Hodgson) where I am currently working. After I settled into the company I asked the person that recruited me why she chose me and she replied by saying "you were the only candidate that had an impeccable record of community service". She then said that employers will always teach you the skills required, however they can never teach you the characteristics of how to be a leader, and that skill is taught through programs such as the Duke of Ed.
In conclusion I would like to wish all Award recipients' success in their future endeavours, sound in the knowledge that the Duke of Edinburgh's International Award has left them with many lifelong friends, memories and skills.